Açaí Nice Cream Cookie Sandwich Snack Treat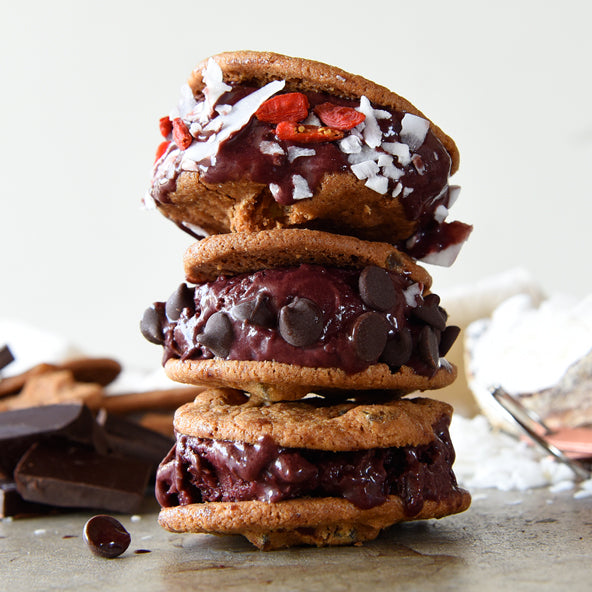 Ingredients
1 pint Sambazon Original Sorbet
2 of your favorite cookies
Preparation
Let your sorbet soften for a few minutes after you take it out of the freezer.

Grab two cookies (maybe two of the same or switch it up and do one of one flavor and one of the other).

Flip your cookies over so the bottom's up, scoop a hearty bit of sorbet on one cookie.

Use a spoon to squish it down, add more if you need to.

Seal the deal by topping it with the other cookie. Want to get crazy? Roll it in chocolate chips, or coconut shreds, or goji berries.
Together we Açaí
Get recipes, tips, and inspiration delivered to your inbox.
Comments
(0 Comments)
Please note, comments need to be approved before they are published.