Chocolate Açaí Truffle Bites Snack Treat Recipe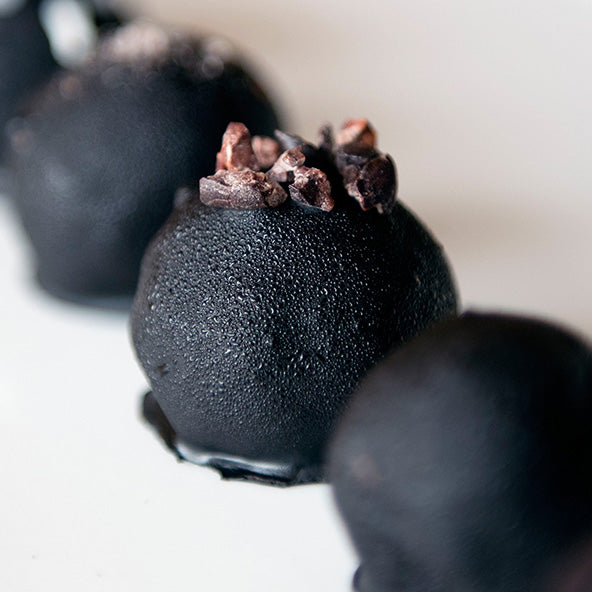 Ingredients
1 Sambazon Original Superfruit Pack
¼ c Coconut Oil melted
½ c Medjool Dates, pits removed
¼ c Coconut Flakes
¼ c Hemp Seeds
2 tbsp Cacao Powder
2 tbsp Honey
Pinch of Sea Salt
Chocolate Sauce (for rolling truffled in) Toppings: Bee Pollen
Coconut Flakes
Cacao Nibs
Cayenne Powder
Preparation
In a food processor, combine açaí, coconut oil, dates, coconut flakes, hemp seeds, cacao powder, honey, and salt.

Put the mix in a bowl, cover and chill for at least an hour.

Once your mix has hardened, scoop out teaspoon sized balls. Roll each ball in chocolate sauce.

Make sure they're completely covered, then set aside (on wax paper) to harden.

Before the chocolate completely sets, sprinkle with your toppings.
Together we Açaí
Get recipes, tips, and inspiration delivered to your inbox.
Comments
(0 Comments)
Please note, comments need to be approved before they are published.