Vegan Cookies N Coconut Cream Açaí Bowl Recipe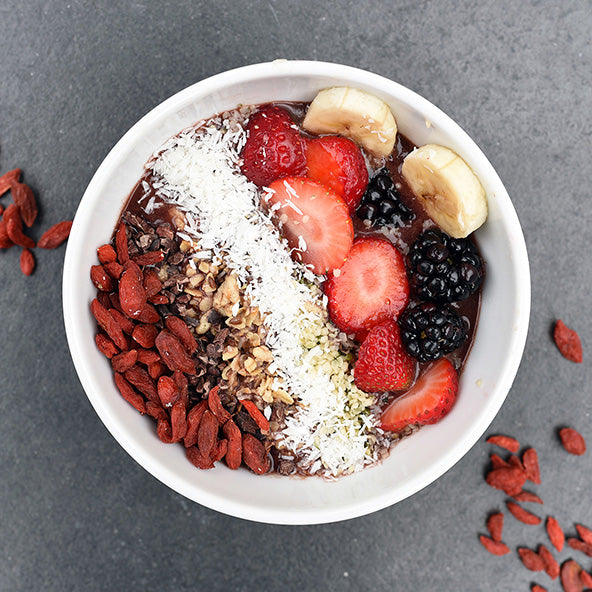 Ingredients
1 Sambazon Original Superfruit Pack
1 large Frozen Banana (or 2 small)
¼ - ½ cup Coconut Cream
Chunks of Dark Chocolate
Coconut Shreds
Dash of Vanilla
Toppings: Chocolate Granola
Coconut Shreds
Preparation
Blend everything but the chocolate chunks and Sambazon Original Superfruit Packs.

Let the packs sit out for a few minutes then break the pulp into your blender and blend until smooth.

Add your chocolate chunks, blend for a few seconds longer to get them mixed in but not broken up.

Pour in a bowl and top with all the goodies.
Together we Açaí
Get recipes, tips, and inspiration delivered to your inbox.
Comments
(0 Comments)
Please note, comments need to be approved before they are published.