Earthy Andy's Creamy Açaí Bowl Recipe
One of the most commonly asked questions we get asked here at SAMBAZON is "How do I make an Açaí Bowl with a thick and creamy consistency"? There's no one better to teach this lesson than the Açaí Bowl Master herself, Earthy Andy!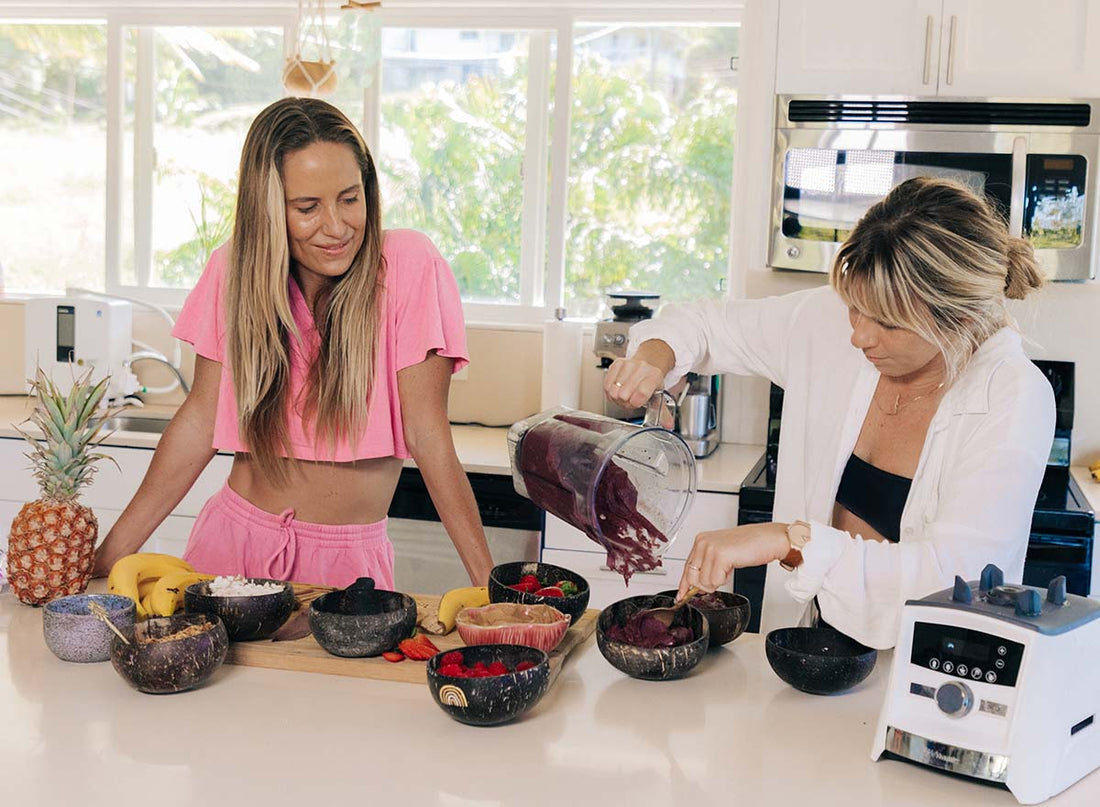 Watch the video below to see how Earthy Andy teaches Coco Ho, Hawaiian Surfing Icon, how to get a thick, creamy, delicious and nutritious Açaí bowl every time she blends.
Ingredients
2 peeled and frozen bananas
1 cup frozen blueberries
1 cup frozen pineapple
1 cup oat milk
Preparation
Use a strong blender to mix your 2 Açaí Packets.
Cut open your packets in half with a sharp non-serrated knife, or run them under hot water to make them more blend-able.
Freeze your peeled bananas in advance in to give you a creamy consistency.
Add other frozen fruit to your taste preferences.
Add your liquid, but start slow and add as you need so you still get a thick blend.
Be patient as you get the consistency right.
Add texture on top - coconut flakes, crunchy granola, fruit, or seeds.
Enjoy!


The perfect Açaí Bowl has a thick and creamy consistency that packs a punch of purple deliciousness with every bite. Once you're done blending, your mix should be thick enough that it won't slide out of the blender without help, and have the perfect swirl to it. This will give every spoonful the velvety texture you dream of. Because sweet dreams are made of delicious Açaí!
Together we Açaí
Get recipes, tips, and inspiration delivered to your inbox
Comments
(0 Comments)
Please note, comments need to be approved before they are published.