Erin Stanczyk's Tropical Smoothie Bowl Recipe
As a family of four looking for adventure, we are always on the go. Whether it's a day at the beach, a sport activity, a road trip, or a day by the pool, we're always looking for the best quality (and tastiest) fuel we can get our hands on.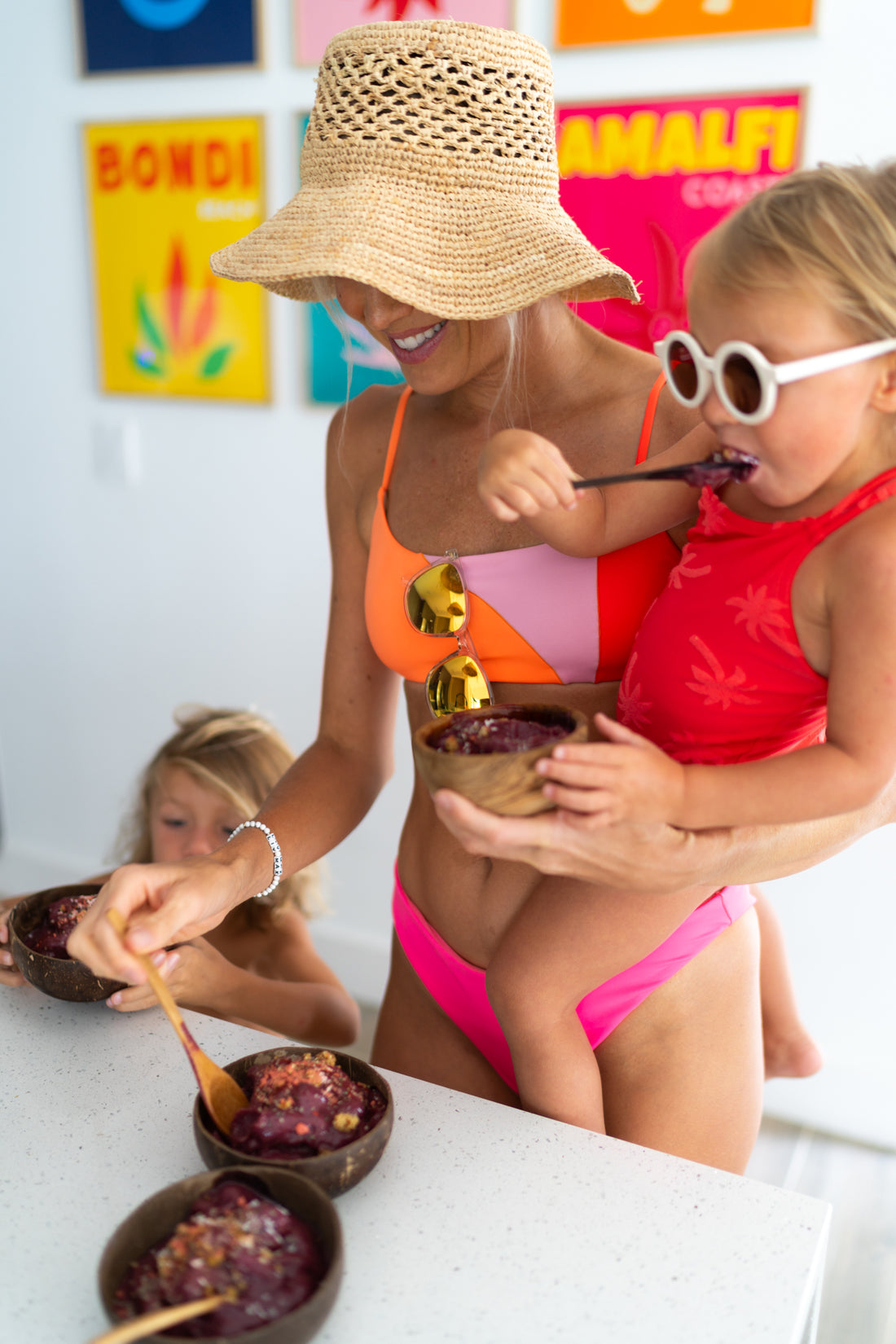 Needless to say, we don't go a day without a smoothie or smoothie bowl, and we always choose Açaí. We love SAMBAZON Açaí because it adds such a delicious depth of flavor to our blends, with chocolatey undertones and a dose of antioxidants. Bonus—did you know Açaí is also has omegas-3, 6, and 9?!
The flavor coupled with the nutrition in SAMBAZON Açaí makes it a no-brainer, especially when it comes to getting our otherwise picky eaters to enjoy a nutritious meal or snack. We are constantly blending smoothies to take with us on adventures or grabbing our coconut bowls to lounge in the sun after enjoying a splash in the pool.
The top 5 reasons we love SAMBAZON Açaí are because it's:
Extremely nutritious

Insanely delicious

Easy to incorporate

Kid-friendly

Fair-trade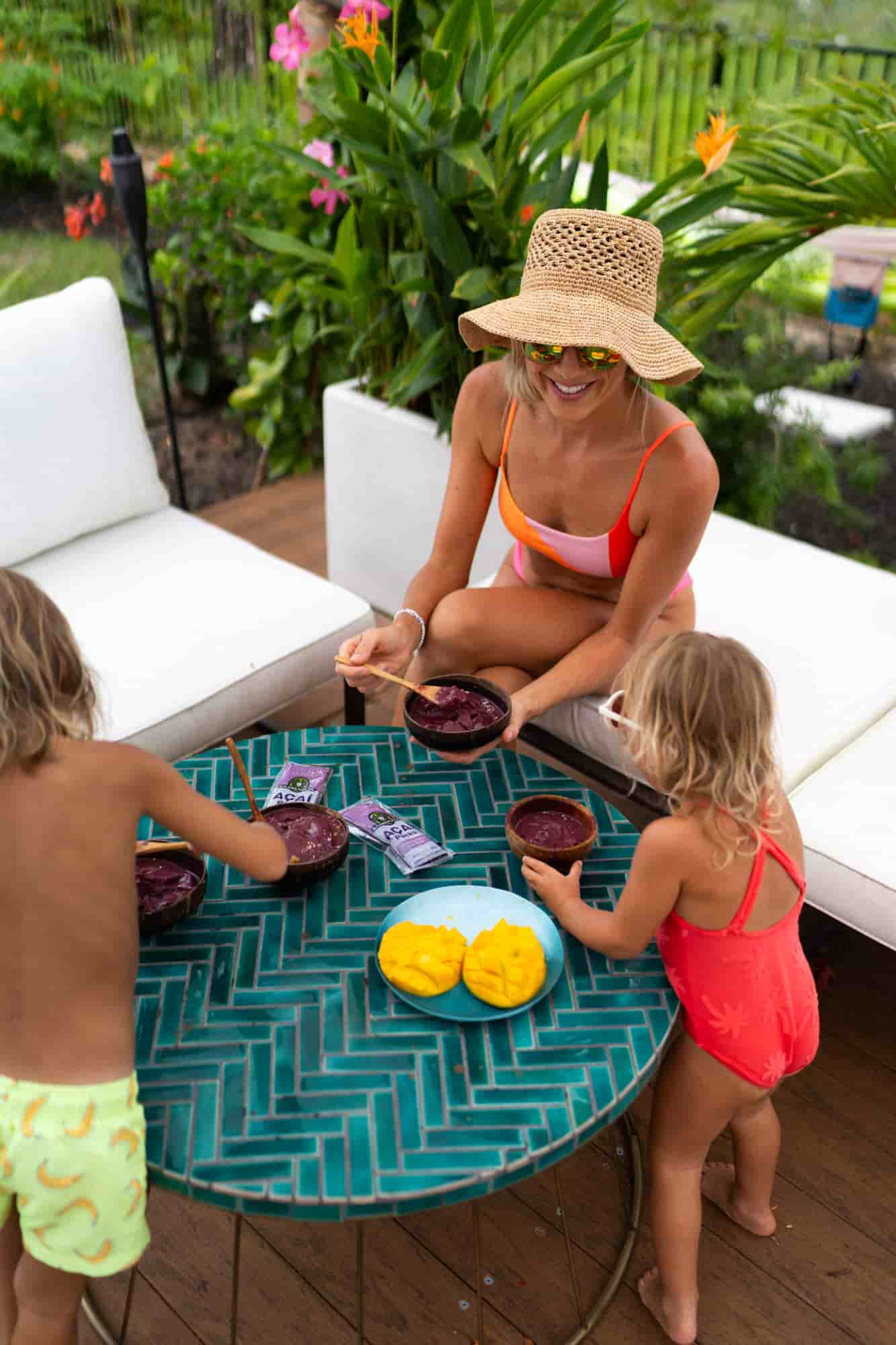 Ingredients
4 frozen ripe bananas
2 cups mixed berries
Preparation
Allow all ingredients to thaw for a few minutes and then add to a high-speed blender and blend until creamy and smooth. Tip: high powered blenders are super helpful for bowl making, but blending ingredients a little at a time instead of all at once could make for easier blending.

Fresh mango
Dried mulberries
Hemp seeds
Coconut
Freeze dried strawberry powder
Together we Açaí
Get recipes, tips, and inspiration delivered to your inbox.
Comments
(0 Comments)
Please note, comments need to be approved before they are published.