NaturallyZuzu's Pineapple Blueberry Açaí Bowl
I'm celebrating with a delicious @SAMBAZON Açaí bowl. I love SAMBAZON Açaí because it tastes absolutely amazing. I feel so energized after having a bowl of Açaí before or after my workout. It's packed with so many nutritional benefits like omegas, antioxidants, fiber and vitamins. Perhaps that's why Açaí is known as a superfood!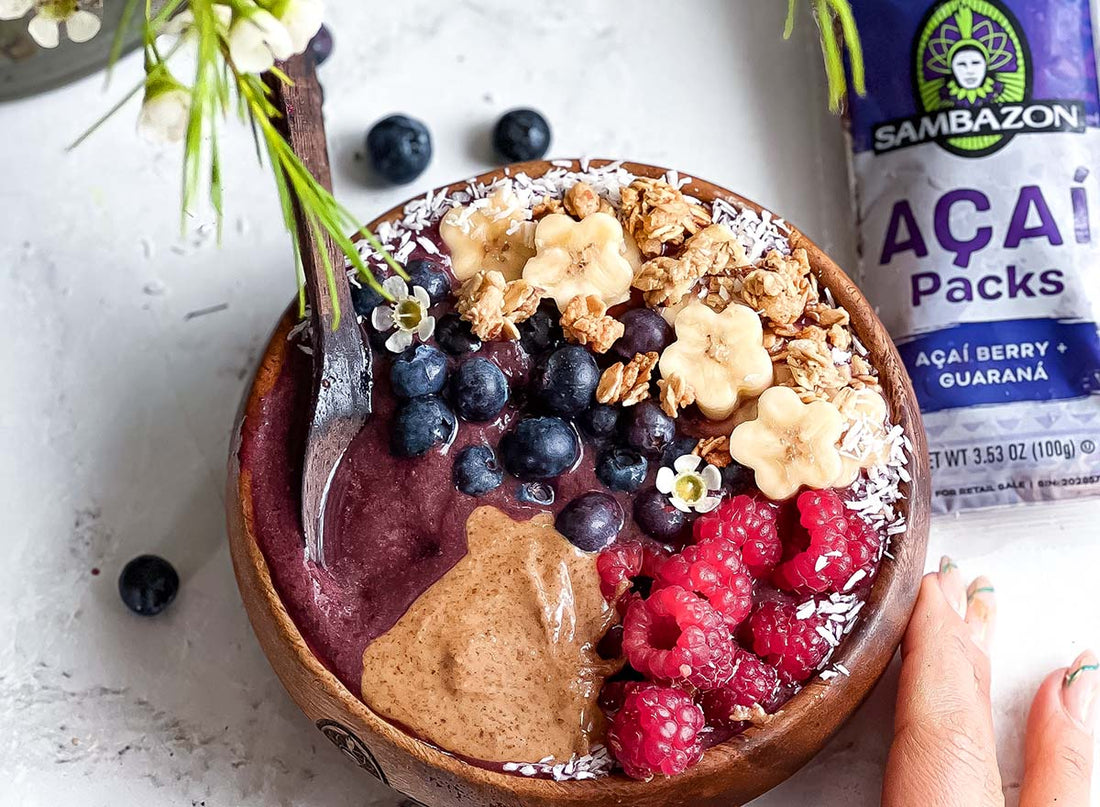 Not all Açaí brands are the same. SAMBAZON prides itself for being Fair Trade and it's more than just certification.
Each time I purchase a SAMBAZON product, I feel good knowing I am helping communities that live in the Amazon. Because SAMBAZON invests a percentage of profits to support the local communities by building schools, libraries and other vital infrastructure.
Here is my recipe for the most delicious Açaí Bowl.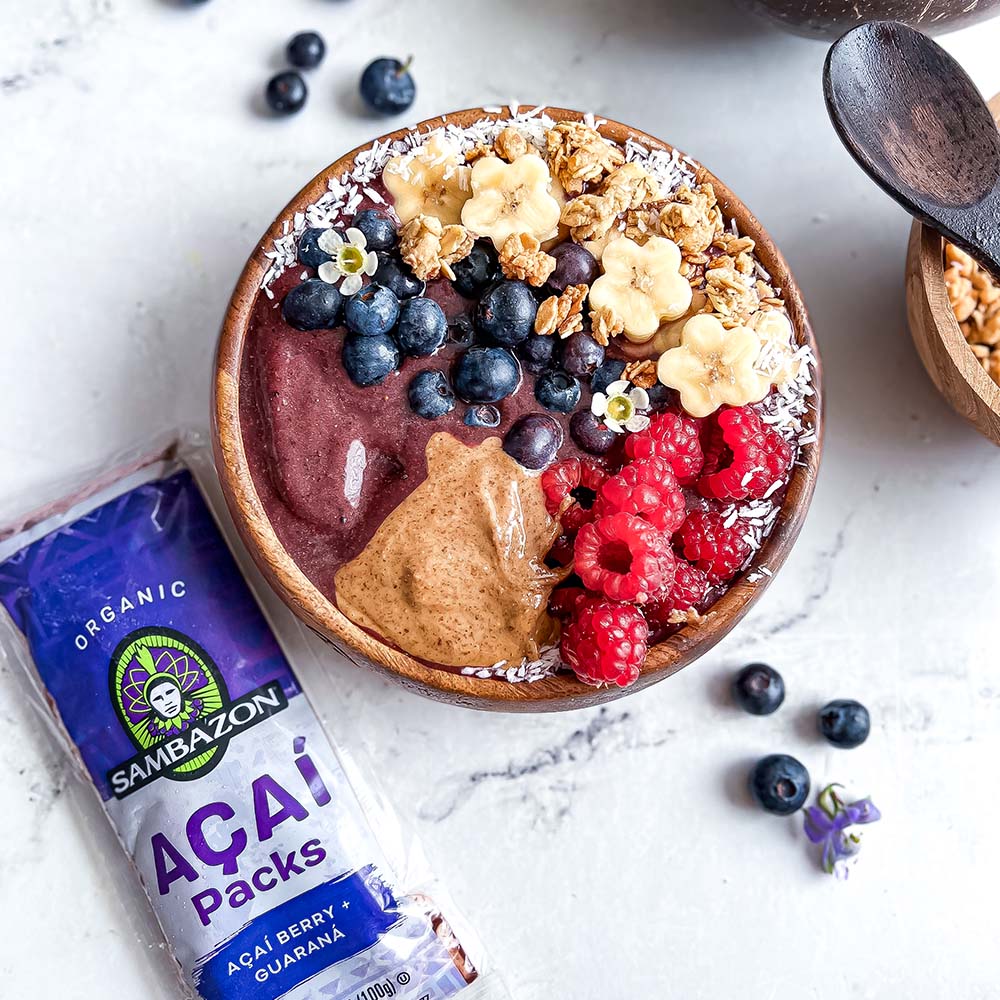 Ingredients
2 packs of SAMBAZON Frozen Organic Açaí Superfruit Packs
1 frozen banana
1/2 cup frozen blueberries
1/3 cup frozen peach or pineapple
6 oz of coconut water
Preparation
Blend everything until smooth and serve your Açaí bowl with your favorite toppings.
Together we Açaí
Get recipes, tips, and inspiration delivered to your inbox
Comments
(0 Comments)
Please note, comments need to be approved before they are published.