Açaí Superberry Compote Pancake Breakfast Recipe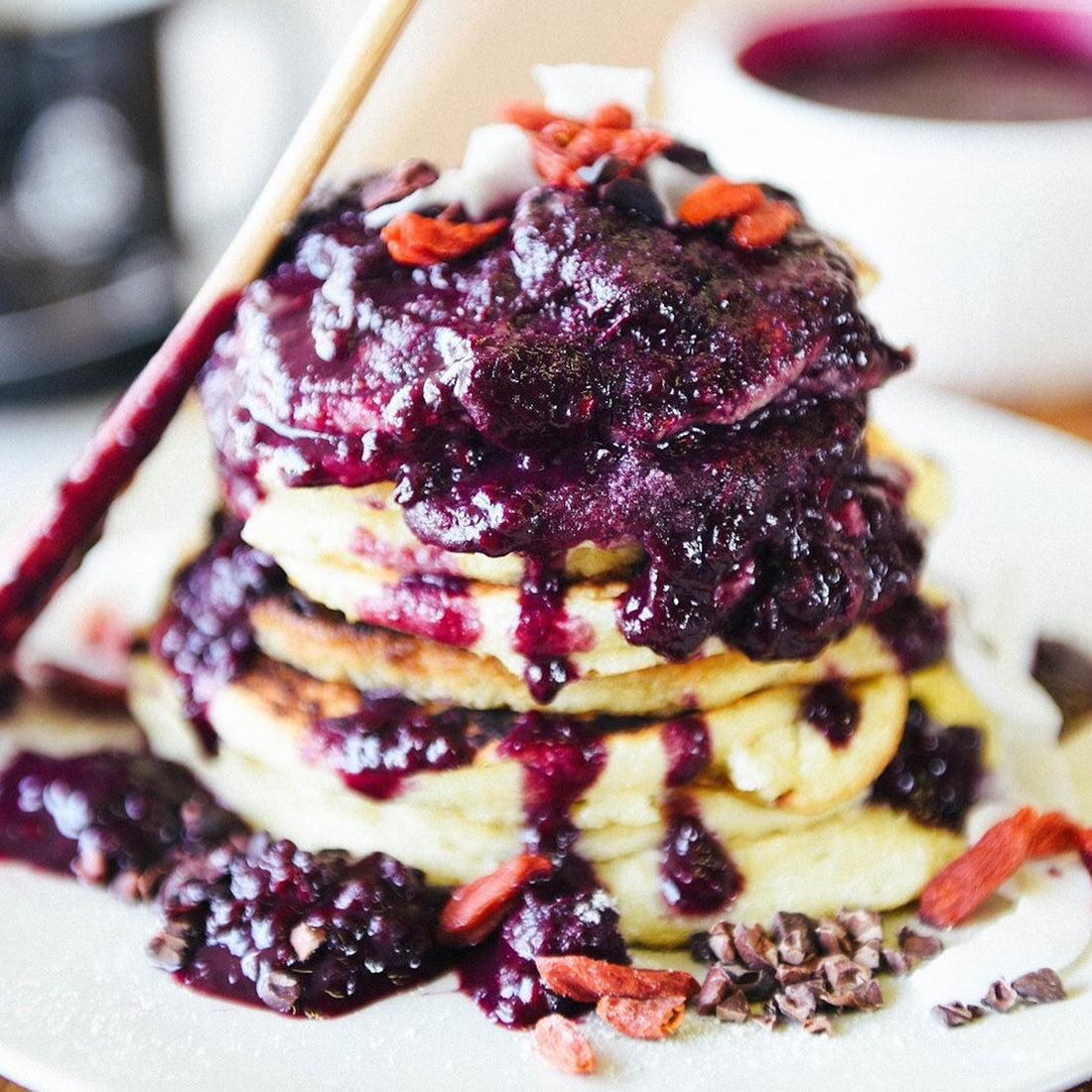 Ingredients
2 Cups of fresh organic Blueberries or Blackberries

1 Sambazon Original Blend Superfruit Pack

Dash of Cinnamon
A few sprigs of Mint or Basil
Preparation
First, we used birch benders paleo pancake mix to make the pancakes.
For the compote, in a sauce pan over medium heat, bring the blueberries/blackberries and Açaí pack to cook.
If desires, add your dash of cinnamon and sprigs of mint/basil and stir often. Cook down to a thick syrup that you can draw your spoon through and see the bottom of the pan. Spoon over your acai pancakes and indulge!
Sambazon's Superberry Compote Pancake breakfast recipe is an easy and delicious way to blend healthy acai into your pancakes. Check out the recipe here!
Together we Açaí
Get recipes, tips, and inspiration delivered to your inbox.
Comments
(0 Comments)
Please note, comments need to be approved before they are published.