Peachy June Bug Punch Green Tea Açaí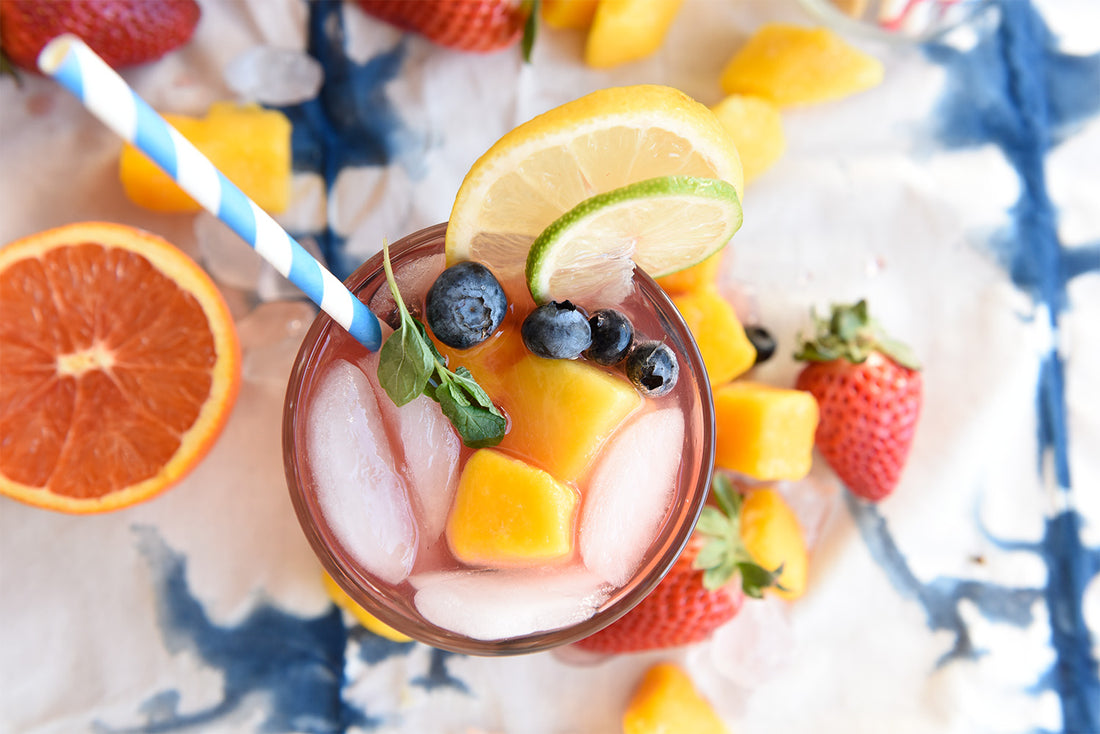 Ingredients
2 c Water
3 Green Tea Bags
4 c Sliced Peaches (fresh or thawed)
Juice of 1 Lime
3 c Sambazon LoCal Energy Drink
1 c Ginger Ale
Agave Nectar to taste
Fresh Mint
Preparation
In a small saucepan, heat 4 c water until just before boiling. Add tea bags and steep for 15 minutes. Remove tea bags and cool completely. Peel (and pit, if needed) three cups peaches. Place in a blender with lime juice and puree until smooth. In a pitcher, add the remaining peaches, cooled green tea, peach puree, Sambazon Energy and ginger ale. Sweeten to taste and garnish with a few sprigs of fresh mint.
Together we Açaí
Get recipes, tips, and inspiration delivered to your inbox
Comments
(0 Comments)
Please note, comments need to be approved before they are published.