Homemade Açaí Pistachio Pie Recipe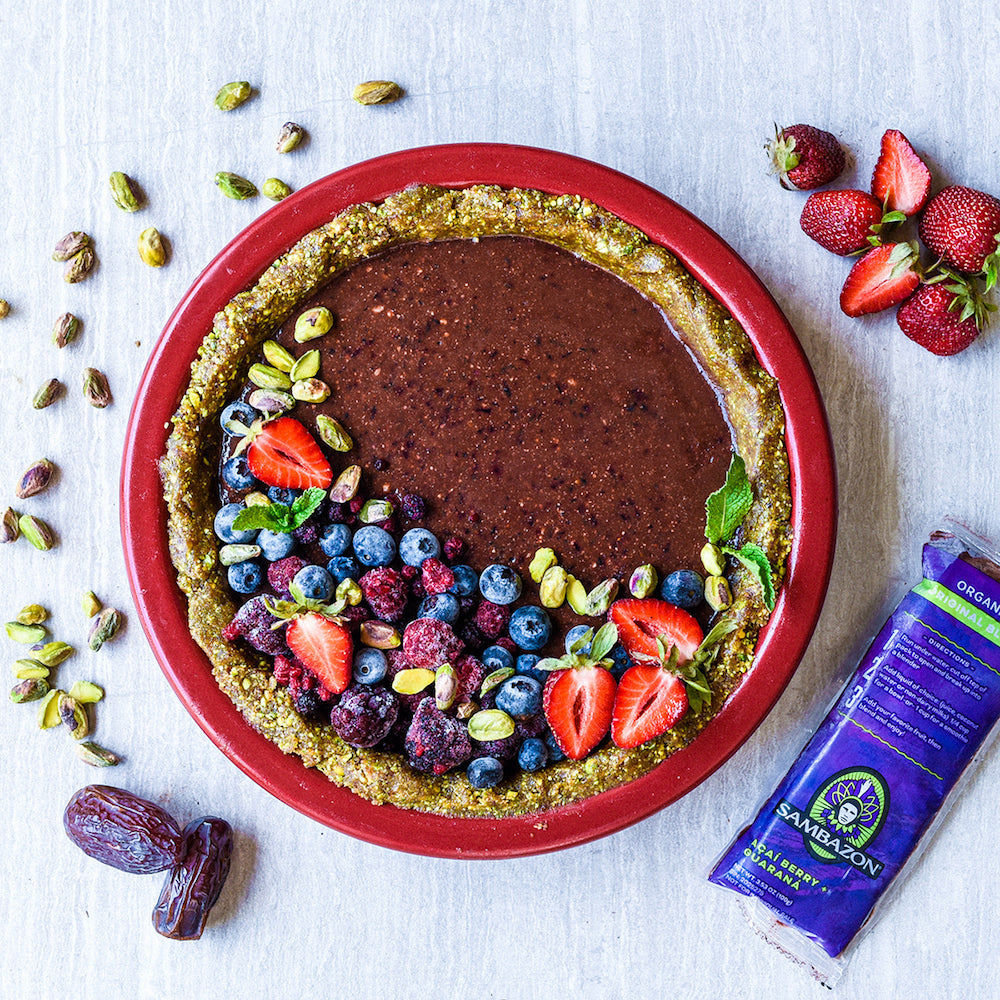 Ingredients
For Crust:

1 c raw Walnuts
1 c raw Pistachios
1 c Dates, pitted
Pinch of sea salt
½ tsp ground cinnamon
1 tsp vanilla extract

Filling:

3 c fresh blueberries

2 Sambazon Original Superfruit Packs

½ c Dates
2 tbsp coconut oil (melted)
1 tbsp Honey
1 tbsp Lemon Juice
Preparation
Dust with turmeric on top and garnish with mint, pistachios and frozen mixed berriesIn a food processor, pulse walnuts, pistachios, dates, sea salt, cinnamon and vanilla extra. Press firmly into pie tin and set aside. Next, blend blueberries and Sambazon Superfruit packs with dates, coconut oil, honey and lemon juice, until fully pureed. Pour into your pie crust and chill in the freezer for at least two hours before serving. Dust turmeric on top, and then garnish with fresh mint, pistachios, and frozen mixed berries.
Raw Açaí Berry Pistachio Pie Learn how to make this delicious, power-packed Sambazon Açaí bowl in just a few simple steps. Grab a blender, frozen Sambazon Açaí, some liquid and your favorite fruit and follow one of our handy recipes
Together we Açaí
Get recipes, tips, and inspiration delivered to your inbox.
Comments
(0 Comments)
Please note, comments need to be approved before they are published.