Raw Vegan Açaí Brownies Snack Treat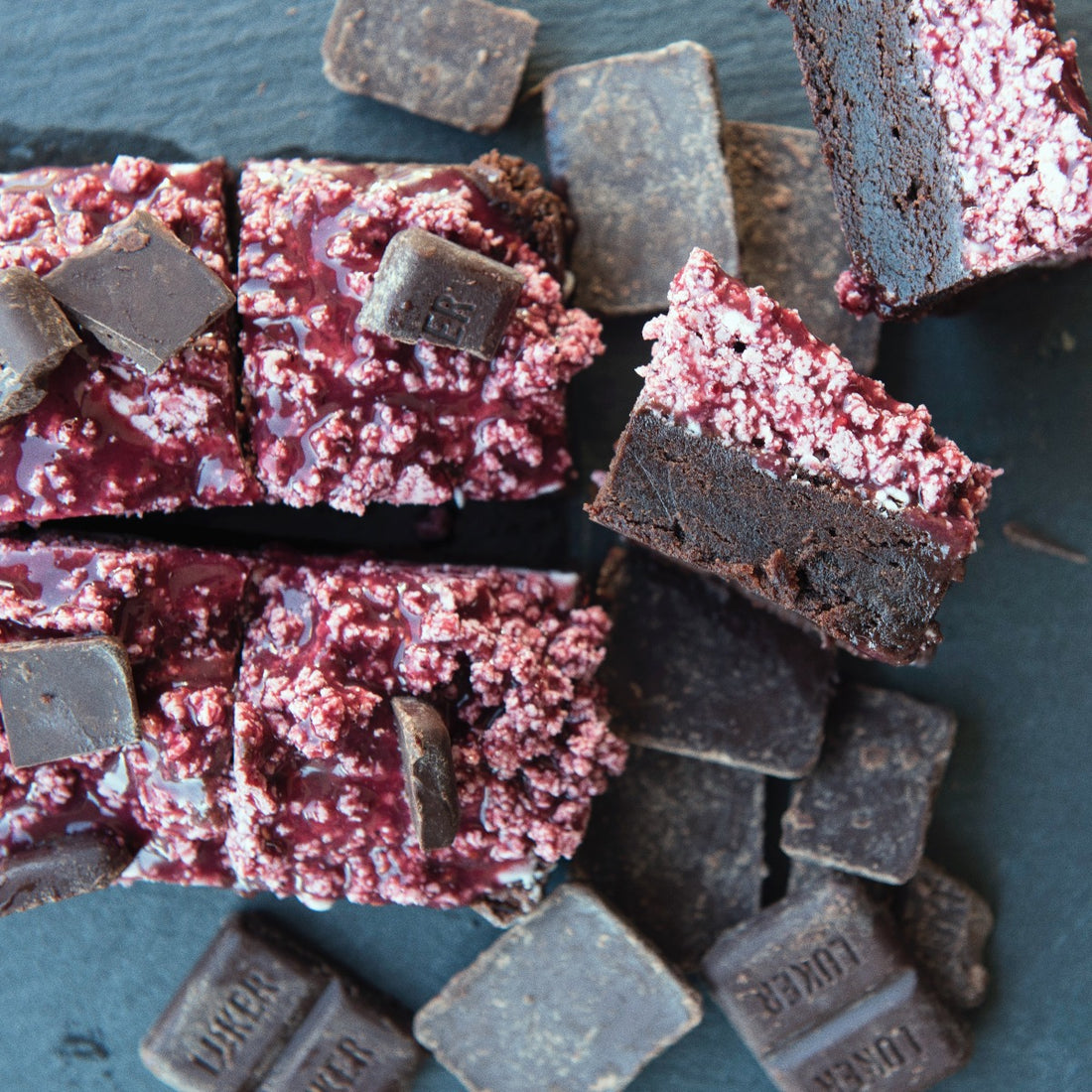 Ingredients
1 Sambazon Original Superfruit Pack
1 1/2 c Walnuts
6 tbsp Cacao Powder
1 1/2 tsp Vanilla
2 1/2 c Pitted Dates
Pinch Himalayan Sea Salt. For Topping: 3/4 c Raw Cashews
2 tbsp Melted Coconut Oil
3 tbsp Raw Honey or Maple Syrup
1/2 Sambazon Original Superfruit Pack
Frozen Mixed Berries (optional)
Preparation
Combine Sambazon Açai packs, dates, walnuts, cacao, vanilla, and salt in a food processor. Process until smooth. scraping down sides as needed.

Lightly grease an 8 x 8 baking pan with coconut oil or use parchment paper.

Transfer dough to the pan and press firmly until evenly distributed. Put in the fridge for at least two hours.

For Topping: In a food processor, quickly pulse raw cashews, maple or honey, Açai and coconut oil. Add a pinch of salt if you'd like and a handful of frozen mixed berries.

Once the brownies harden up in the fridge for about two hours, top with frosting and put back in the fridge for another hour or two.

Cut and serve. Store in fridge or freezer.
Together we Açaí
Get recipes, tips, and inspiration delivered to your inbox.
Comments
(0 Comments)
Please note, comments need to be approved before they are published.