Unsweetened Coconut & Banana Haleiwa Acai Bowl Recipe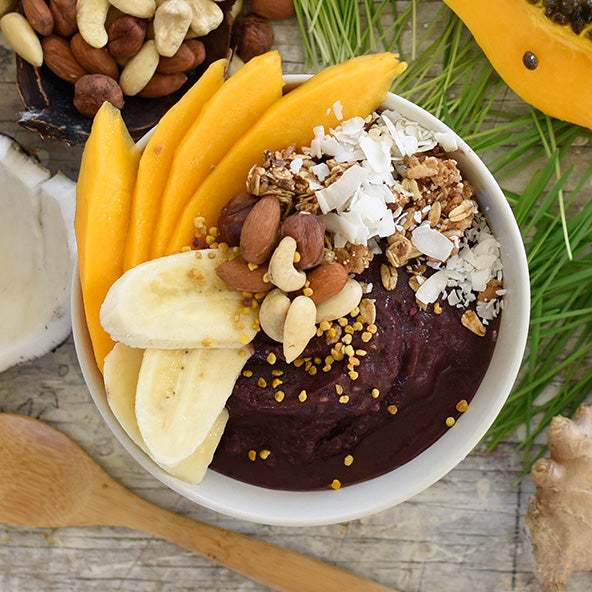 Ingredients
2 Sambazon Pure Unsweetened Superfruit Packs

1 Young Coconut
½ - 1 Banana
1 tsp Turmeric Powder
½ tsp Ginger Powder
1 tbsp Raw Honey (or to taste). Toppings: Bee Pollen
Granola
Fresh Mango
Fresh or Frozen Fruit and any other toppings you want! Feeling islandy? Try a scoop a raw coconut butter.
Preparation
First, open up your coconut, pour the water into a glass and set aside.
Scoop out the young coconut meat and put it in your blender.
In your blender, add all ingredients but your Sambazon Superfruit Packs.
Blend to combine.
Cut your Superfruit Packs in half or cut the top off, add to your blender and blend until combined, about 30 seconds.
Pour into a bowl, top with granola, fruit and other toppings and get at it.
Enjoy your Haleiwa acai bowl.
Together we Açaí
Get recipes, tips, and inspiration delivered to your inbox
Comments
(0 Comments)
Please note, comments need to be approved before they are published.