Zero Waste Coconut Acai Bowl Recipe for Earth Day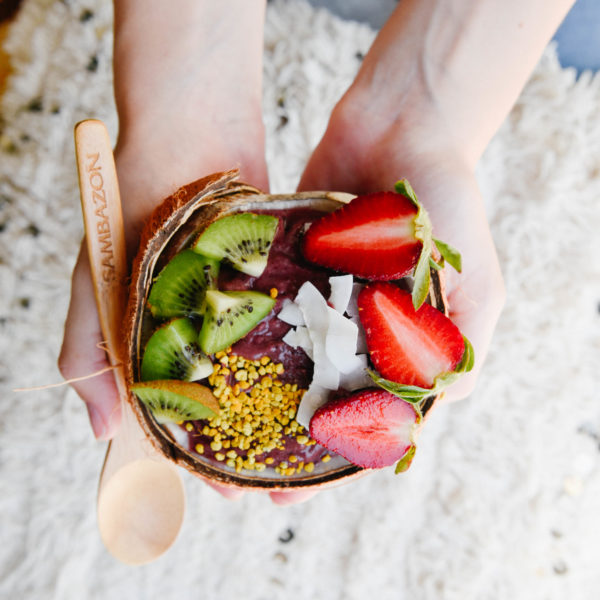 Ingredients
2 Sambazon Superfruit Packs (Original) Pure Unsweetened or Performance Protein)

1 Young Coconut
1/4 Juice from Young Coconut (drink the rest!)
1/2 c frozen Mango Chunks or Frozen Mixed Berries
Meat from Young Coconut
Ginger or Turmeric (optional)
Raw Local Honey to taste (optional). Top with gluten free granola
Fresh seasonal fruit
Coconut shreds and bee pollen (to help support the pollinators!)
Preparation
Split your young coconut, pouring the coconut water into a glass, set aside. Scoop out all the meat from the inside into your blender. Rinse out the husk and set aside.
To your blender, then add both Sambazon Superfruit Packs, add frozen fruit of choice, maybe adding ginger or honey. You could also try turmeric! Blend, pour into coconut, top and enjoy. Zero waste coconut acai bowl and tons of fun!
Sambazon's Zero Waste Earth Day Bowl recipe is a quick and delicious way to add healthy fruits and coconut to your diet. Check out the recipe here!
Together we Açaí
Get recipes, tips, and inspiration delivered to your inbox.
Comments
(0 Comments)
Please note, comments need to be approved before they are published.