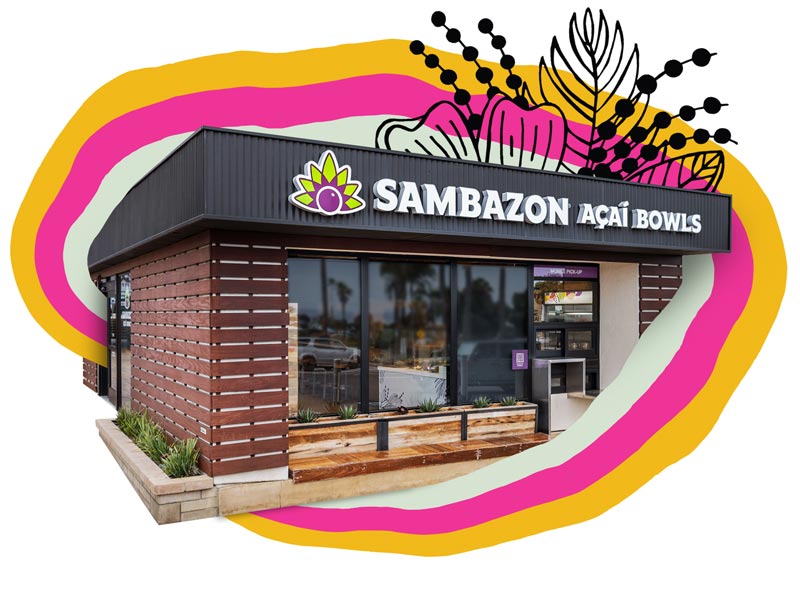 SERVING POWERFUL SUPERFOODS
At SAMBAZON Açaí Bowls, the menu features a variety of vibrant Açaí bowls, healthy smoothies as well as warm offerings like our crave-worthy traditional Brazilian cheese bread and overnight oatmeal. And, to compliment your meal, try local kombucha and cold brew coffees on tap at our nitro bar.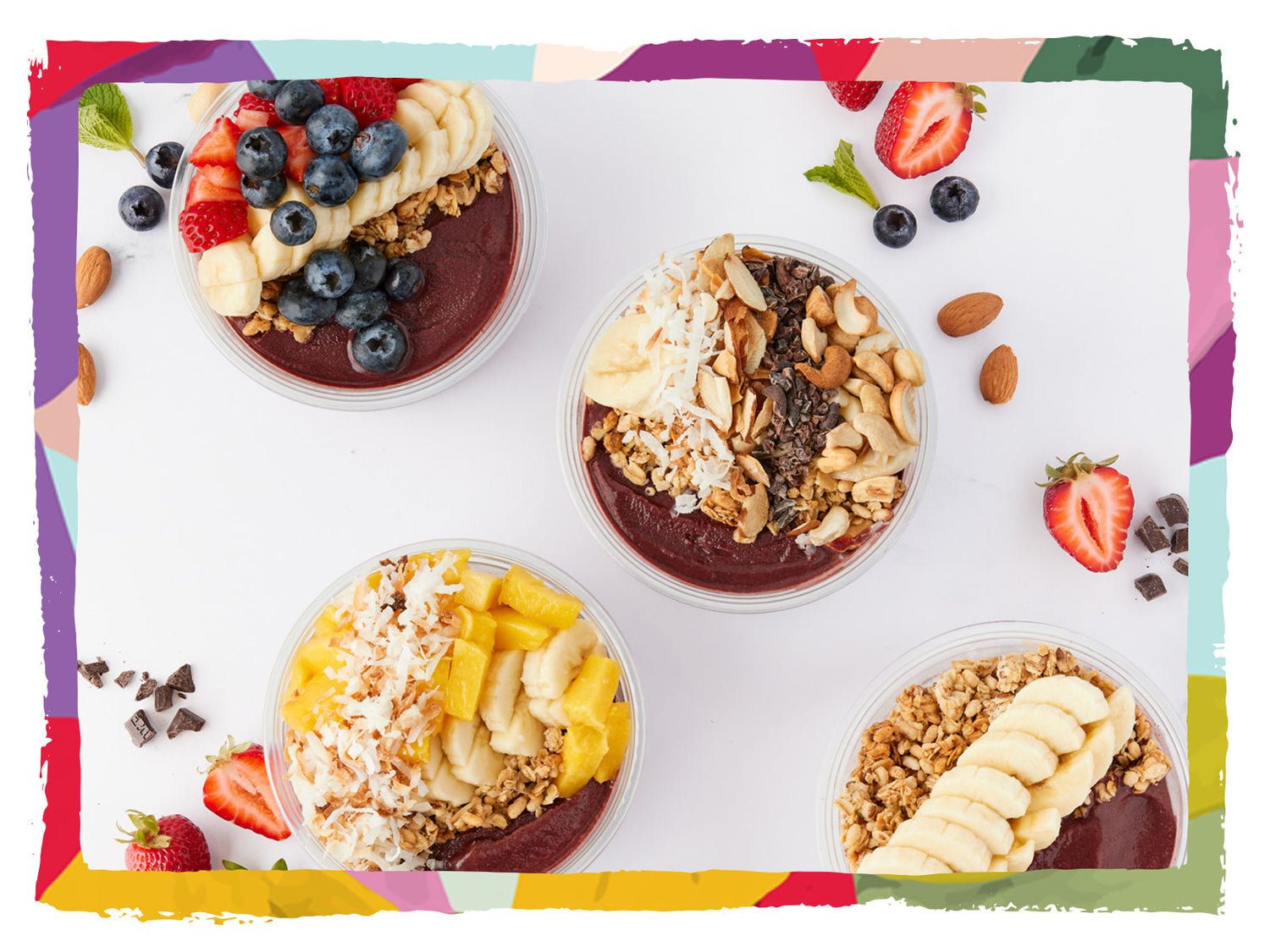 ENJOY THE DELICIOUS POWERS OF AÇAÍ
At the heart of every SAMBAZON Açaí bowl and smoothie is our 100% organic, Fair Trade certified Açaí hand-harvested by local farmers in the Brazilian Amazon. We top our Açaí with fresh fruits, nutrient-dense nuts and seeds, house-roasted granola and coconut to serve you the best bowl!
Find a SAMBAZON Açaí Bowls Location
Cardiff-By-The-Sea

2031 San Elijo Ave
Cardiff-By-The-Sea, CA 92007
(760) 230-2380
Open Daily: 7AM to 7PM

San Diego Padres Petco Park

100 Park Blvd

San Diego, CA 92101

Visit us at the ball park!
Serving you at section 113

Northridge - California State University

18111 Nordhoff St

Northridge, CA 91330

The Campus Store Complex
WE LOVE SHARING PURPLE SMILES
OUR PALM TO PALM PROMISE AT SAMBAZON
Only SAMBAZON brings you certified Organic and Fair Trade Açaí directly from the palm of the tree to the palm of your hands.
Learn More