Low Calorie Açaí Pomegranate Amazon Energy Drink
12 cans per case, each contains 12 fl. oz. (355 mL)
Store Locator
Organic açaí and pomegranate juice come together in this naturally refreshing, low calorie energy drink.
Antioxidant rich, with each serving containing 140% RDV of Vitamin C
Fueled by yerba mate, green tea, and guaraná, this drink packs as much caffeine as 2 shots of espresso in each serving!
35 calories and 6g of sugar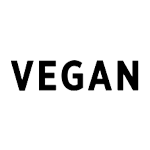 Ingredients

SPARKLING FILTERED WATER, ORGANIC ERYTHRITOL, ORGANIC FAIR TRADE CLARIFIED AÇAÍ JUICE*, ORGANIC INVERT CANE SYRUP, ORGANIC ACEROLA JUICE*, ORGANIC POMEGRANATE JUICE*, ORGANIC & NATURAL FLAVORS, CITRIC ACID, ORGANIC GREEN TEA EXTRACT, FRUIT & VEGETABLE JUICE (FOR COLOR), MALIC ACID, ORGANIC STEVIA EXTRACT, ORGANIC GUARANÁ EXTRACT, ORGANIC YERBA MATE EXTRACT. *MADE FROM ORGANIC CONCENTRATE WITH FILTERED WATER ADDED
Nutrition Facts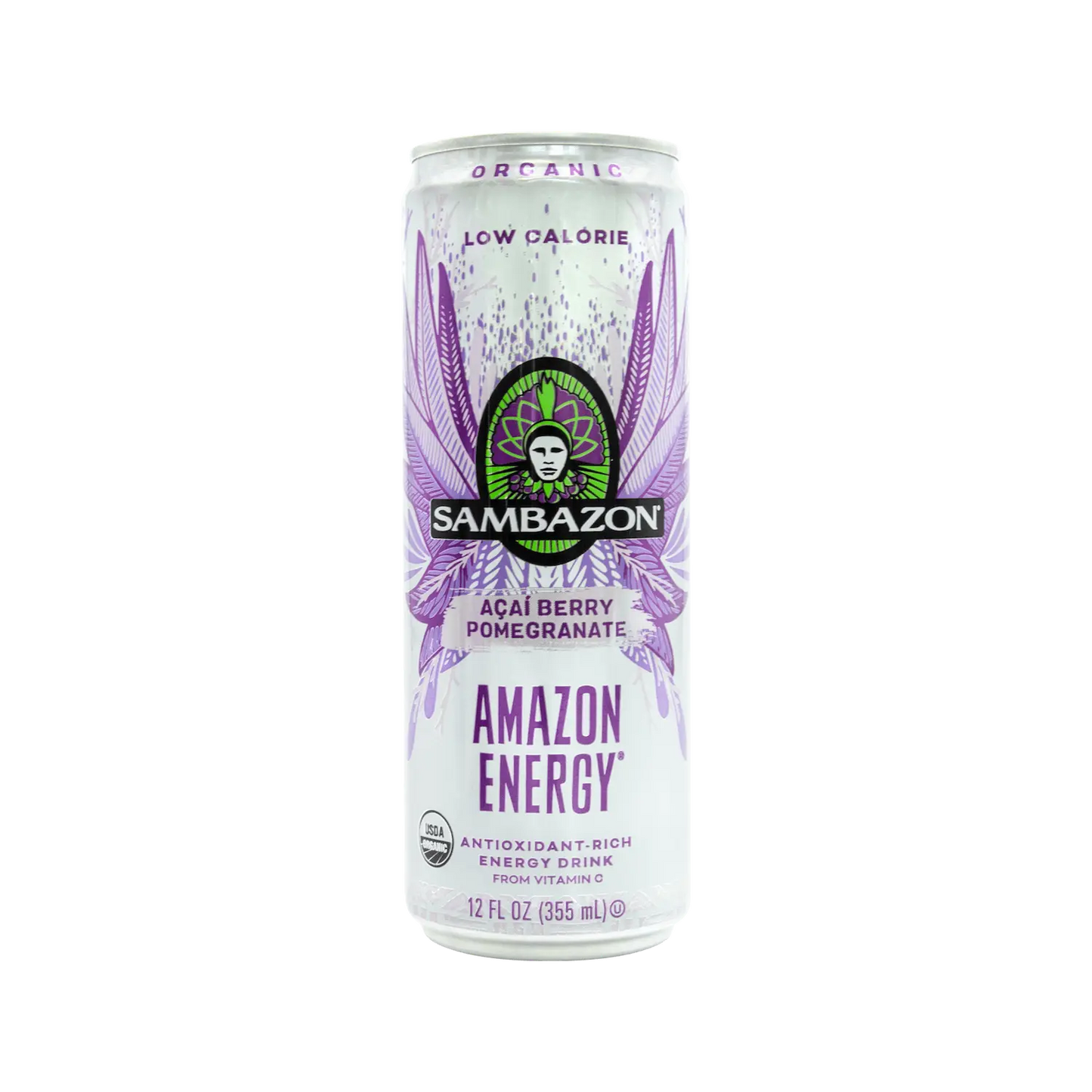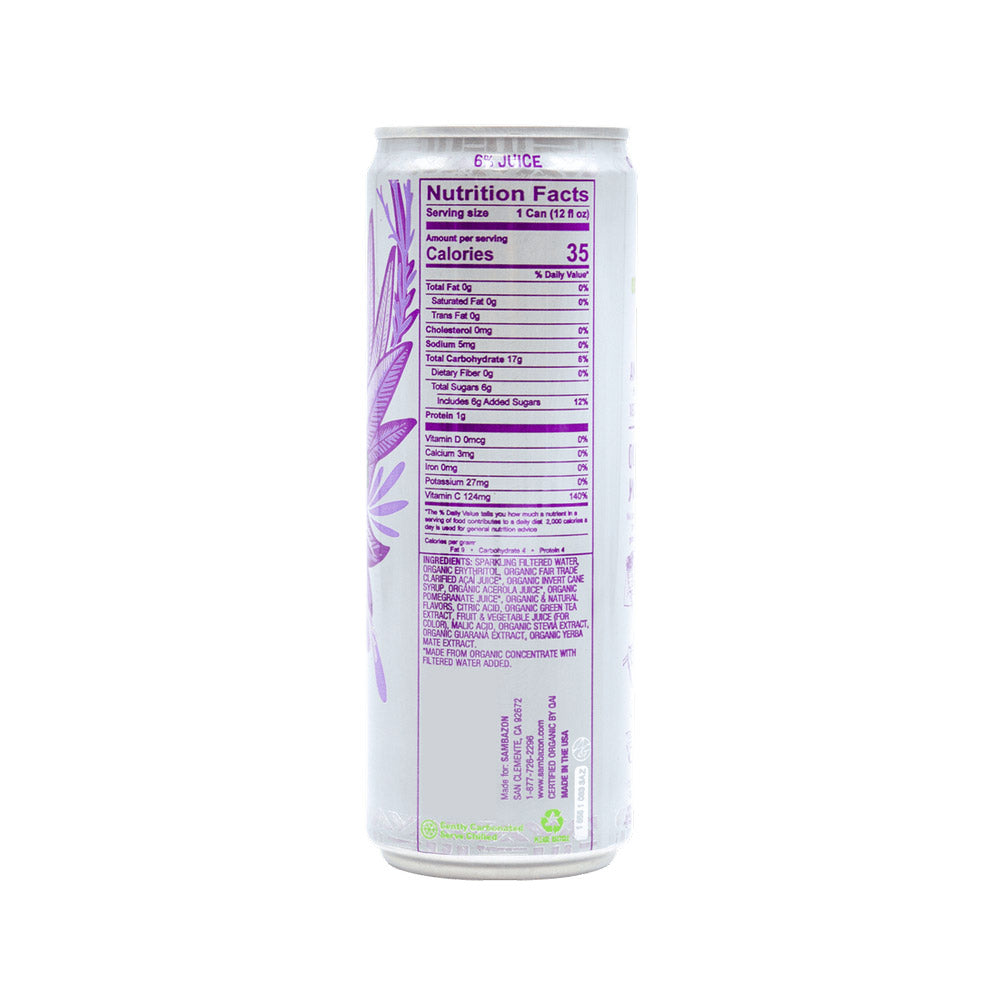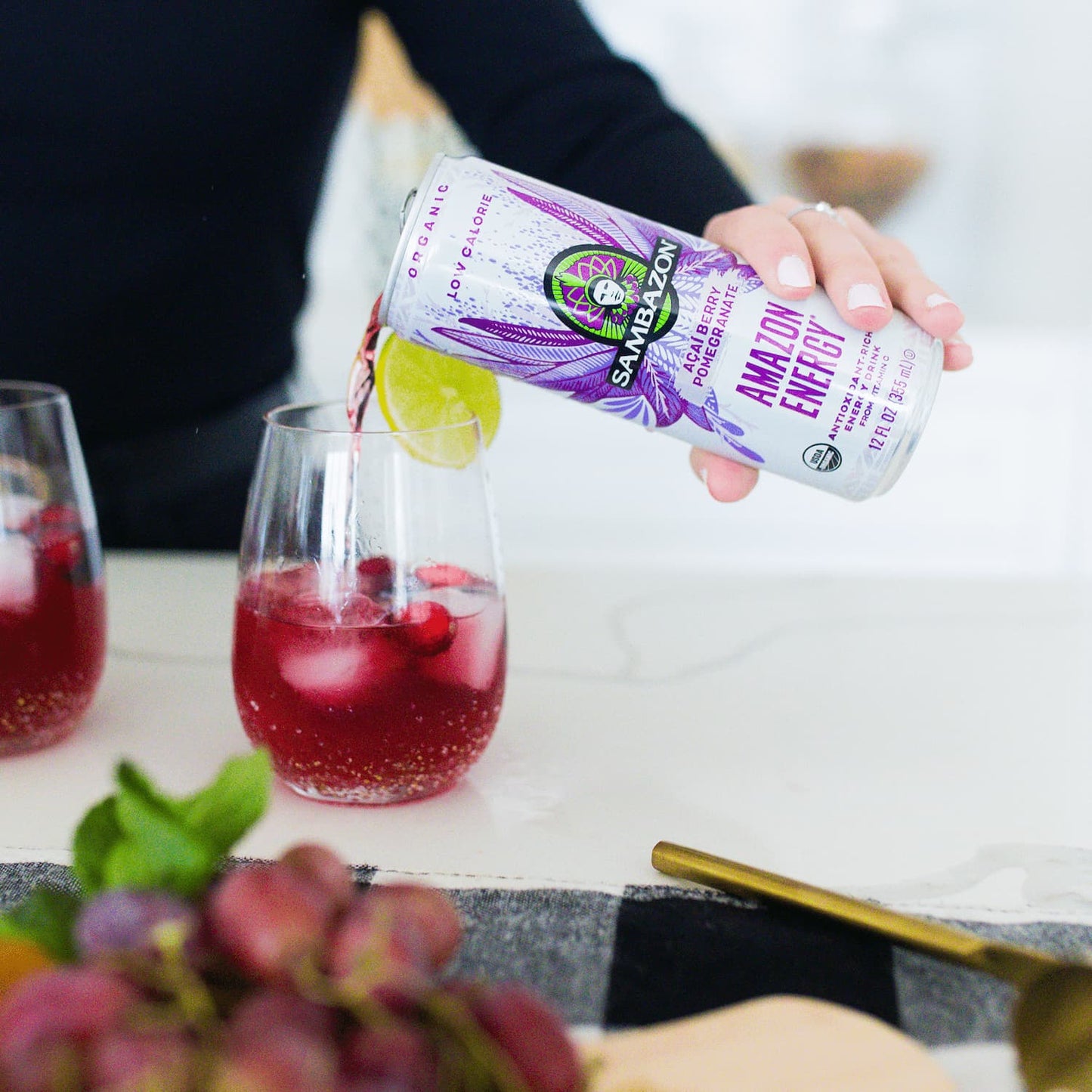 FAQ
Are SAMBAZON Energy Drinks organic?
What are SAMBAZON Energy Drinks powered by?

Our Amazon Energy Drinks are organic, natural, and delicious. While most energy drinks are filled with artificial ingredients, sweeteners and colors, our Amazon Energy Drinks are powered by organic caffeine sources naturally found in yerba mate, green tea, and guaraná.
What is the caffeine content of SAMBAZON Energy Drinks comparable to?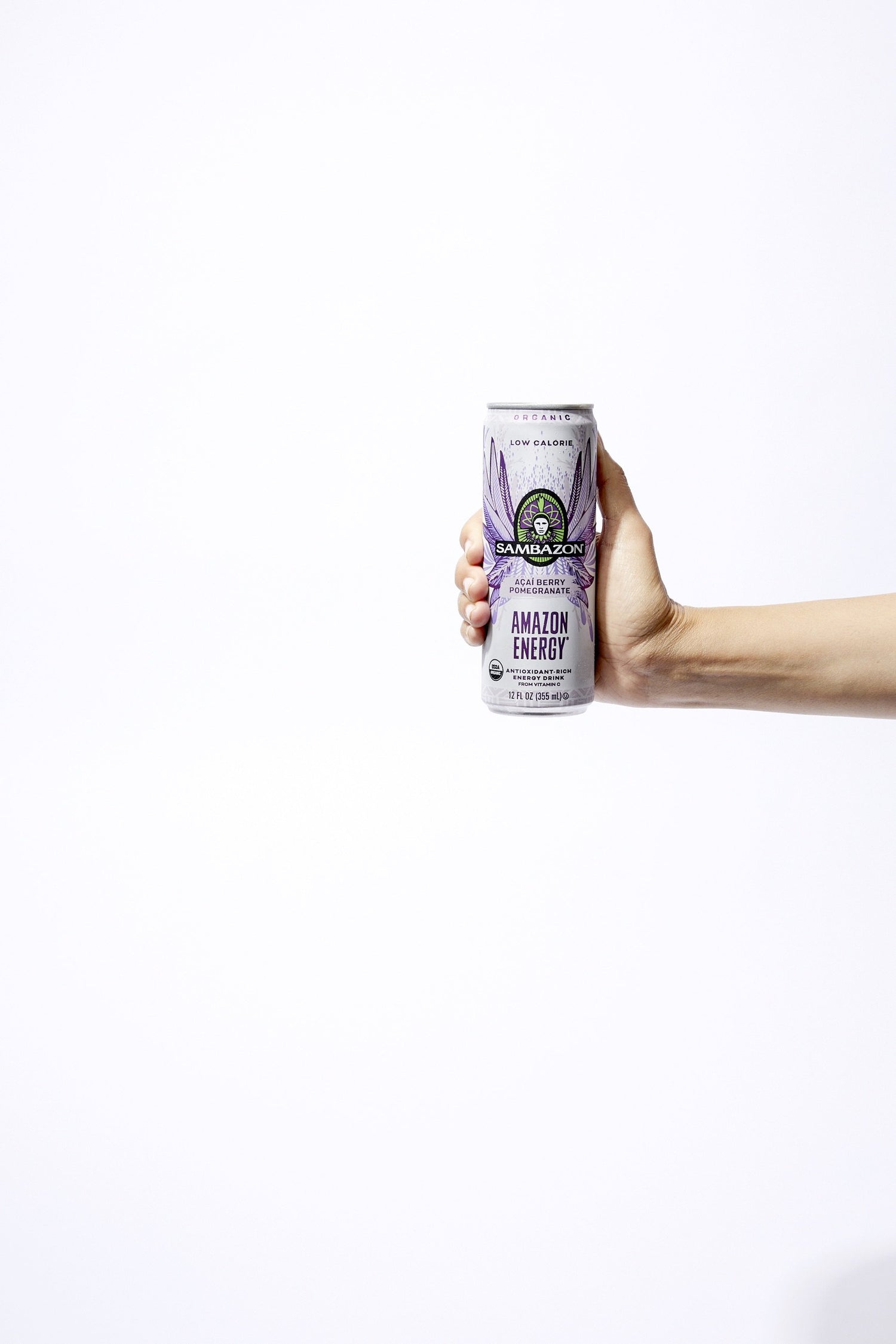 Why Choose our Açaí Berry Pomegranate Energy Drinks?
For a one-stop solution for convenience, natural caffeine, and more energy without extra calories, our organic energy drinks will do the trick. Our low-calorie antioxidant drink uses real pomegranate juice to give you a refreshingly tart taste.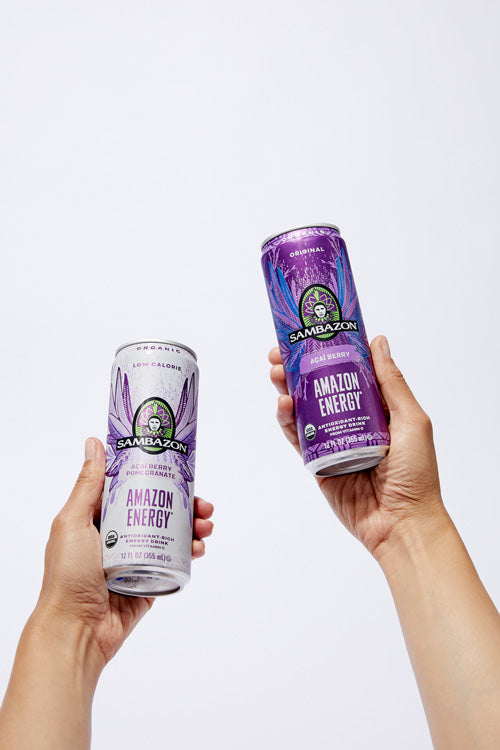 How Will You Thrive with Natural Low-Cal Energy
Looking for a light & natural boost? Our low-cal energy drinks will keep your energy levels high for study sessions, music festivals, or whatever occasion you need a boost for. Pick up SAMBAZON's Amazon Energy Drinks, created with organic yerba mate, green tea, and guaraná.
Where Can I Buy Amazon Energy Drinks?
There's no need to trek to the Amazon. Our Açaí products can be found at sambazon.com or any major retailer, including Costco, Whole Foods Market, Target, Safeway, Publix, Kroger, and Albertsons. Stock up and save lots by keeping these Açaí must-haves on hand.
Find A Store Near you