Mango & Açaí Frozen Smoothie Cubes
Store Locator
Blend of Açaí with Mango for a tropical taste profile that is delicious & exotic.

 

Just add liquid for a delicious smoothie. Coconut water is perfect for our Mango & Açaí Smoothie Cubes.

 

Supports gut health & digestion with prebiotics. No added sugar.

 

No blender needed! Add liquid, thaw, mix in a shaker bottle & enjoy.

 

For a quicker smoothie, blend in seconds using a portable blender.

 


How to Make a Smoothie without a Blender

These blenderless, premixed cubes don't require fancy blenders or many ingredients to enjoy a delicious and filling smoothie. Learn how to make a smoothie without a blender here.
Ingredients

MANGO1, AÇAI PUREE1‡ (FILTERED WATER, AÇAI1‡), FILTERED WATER, GOLDEN FLAX SEED1, INULIN1, FRUIT & VEGETABLE JUICE1 (FOR COLOR), FLAVOR1, SUNFLOWER LECITHIN1.

Footnotes:
1 Organic ‡Fair Trade ‡FFL Acai from Brazil, Fair Trade certified according to the Fair for Life standard.
Nutrition Facts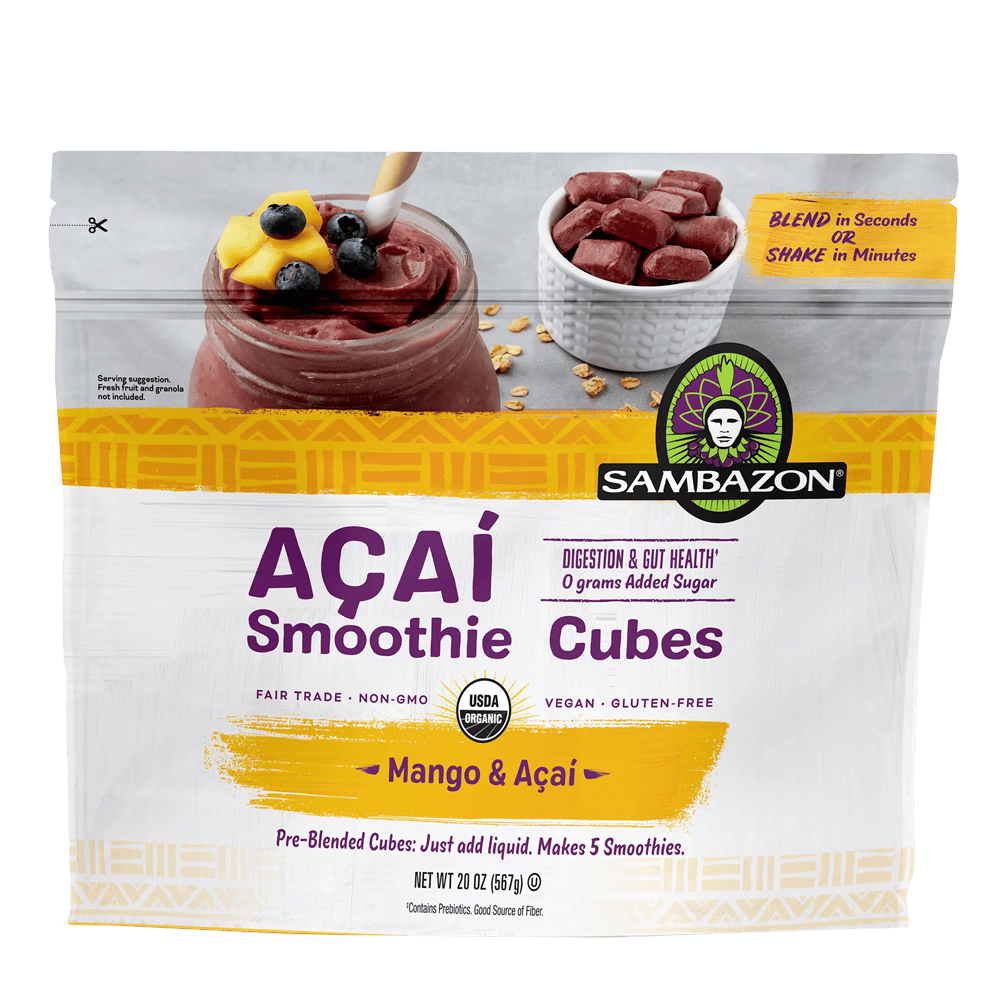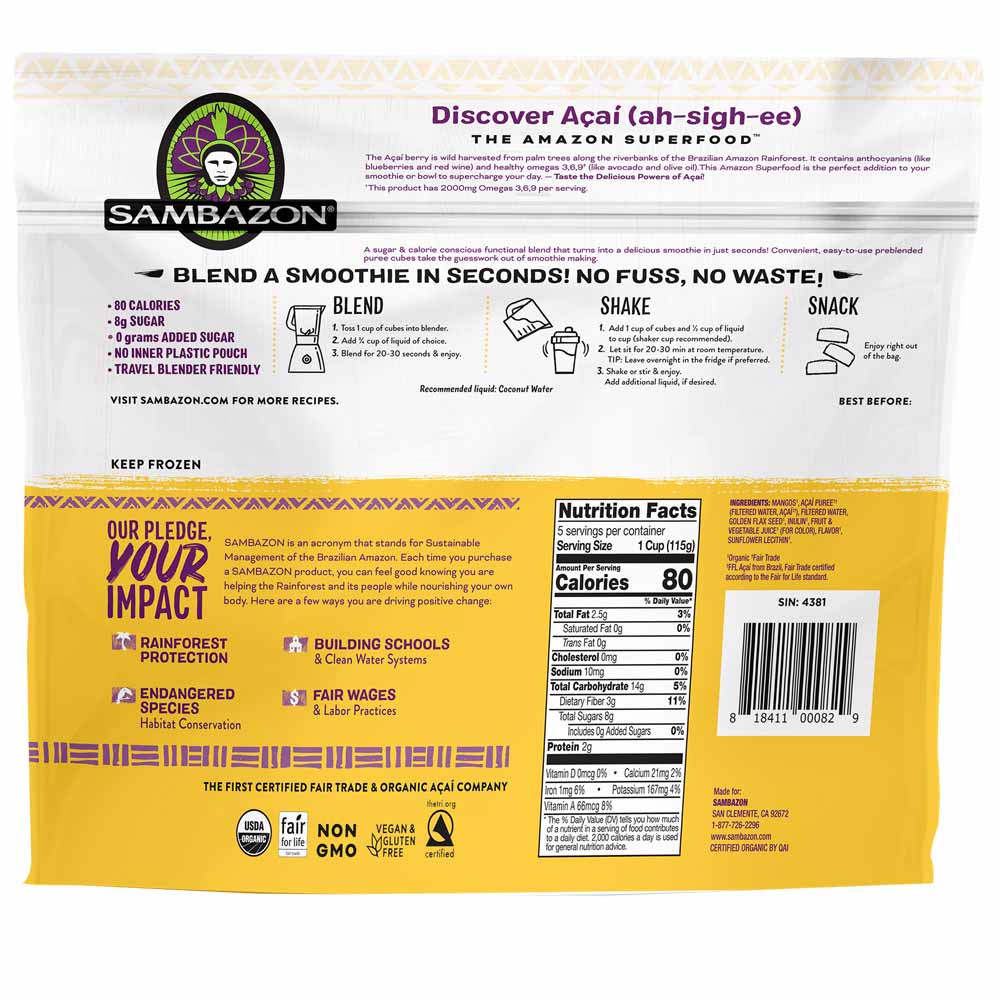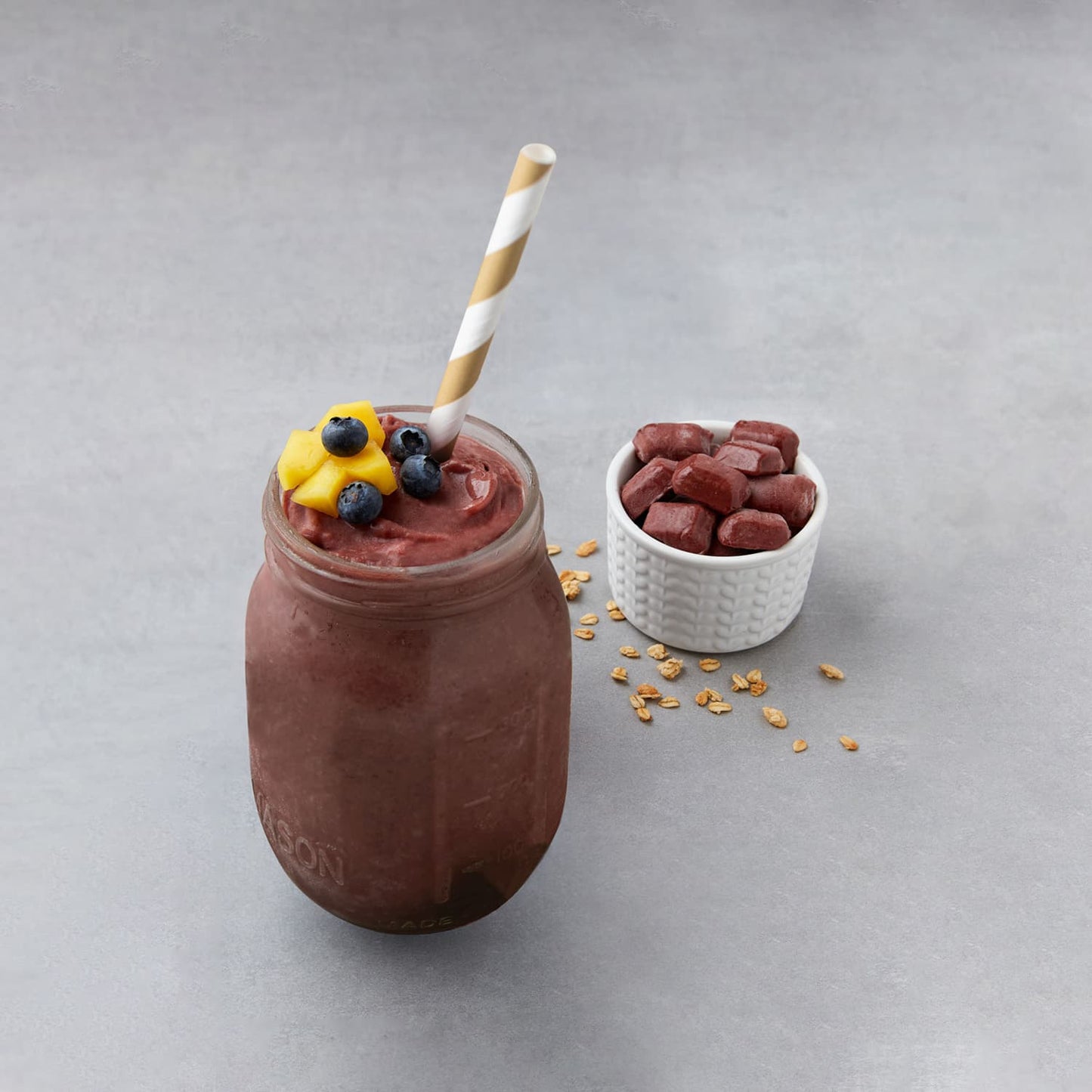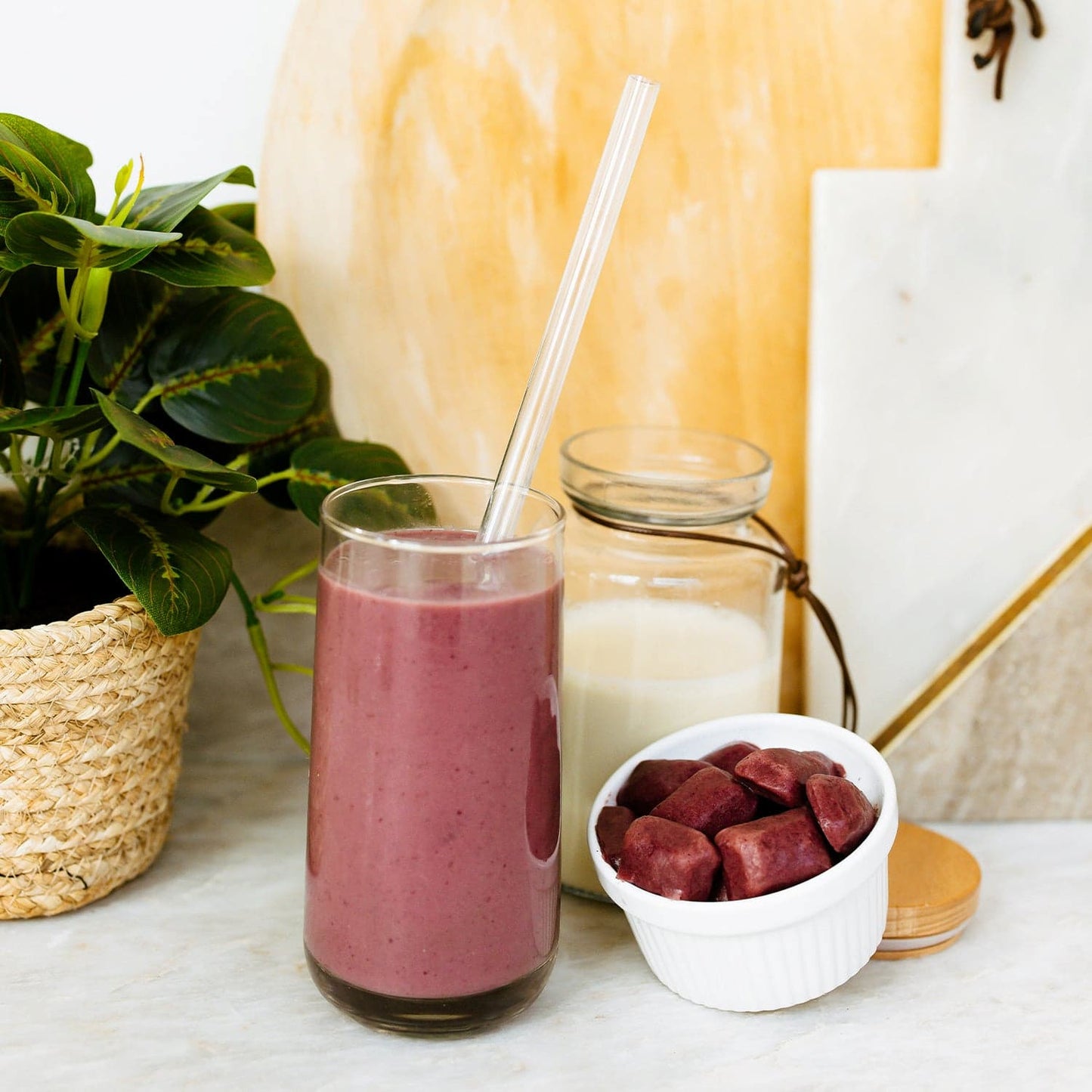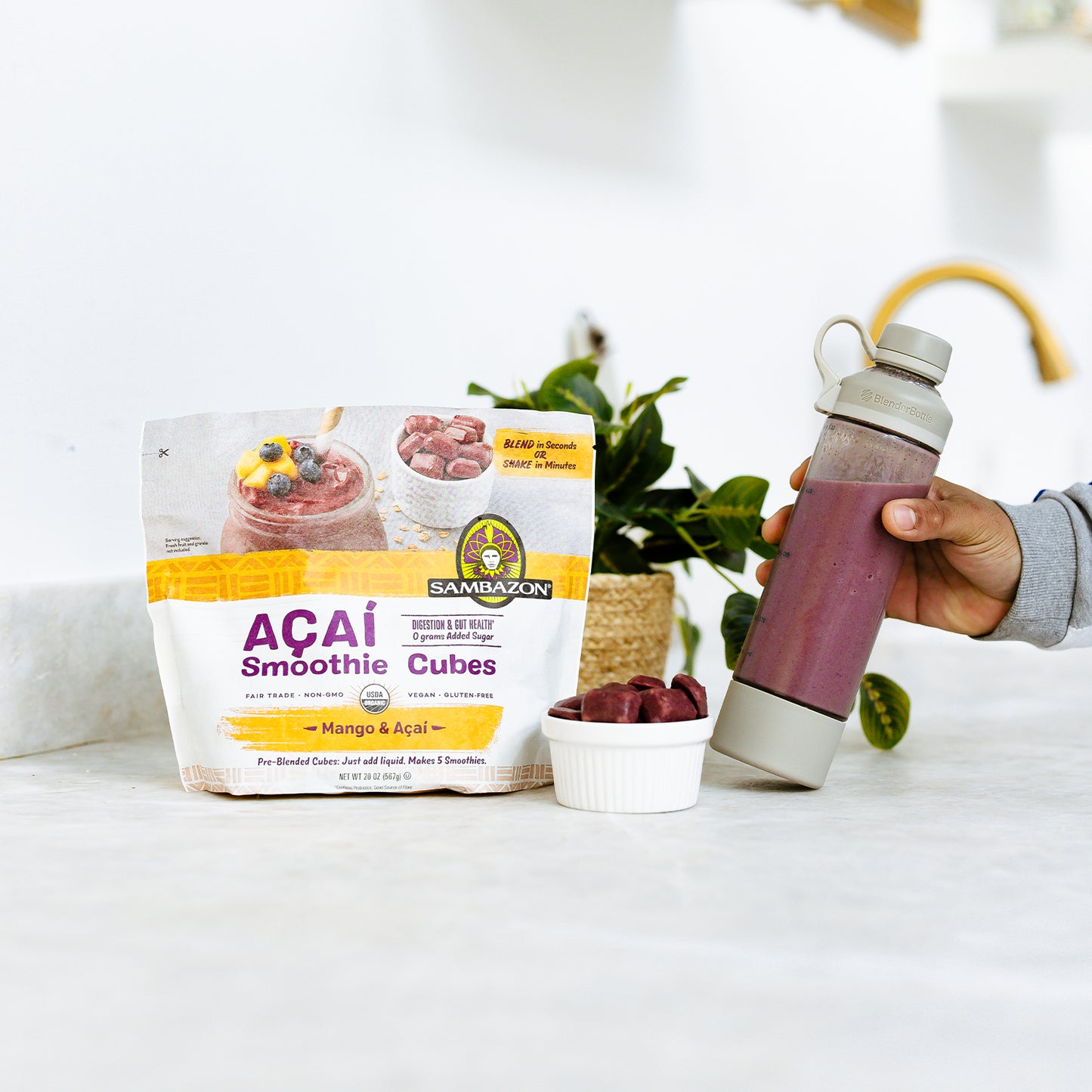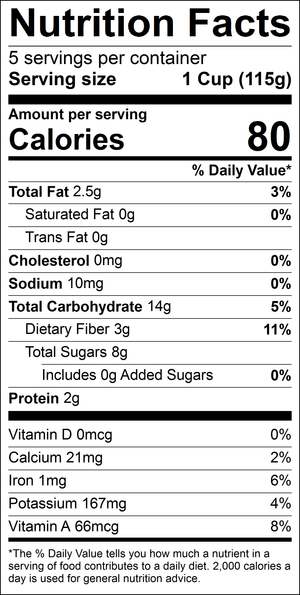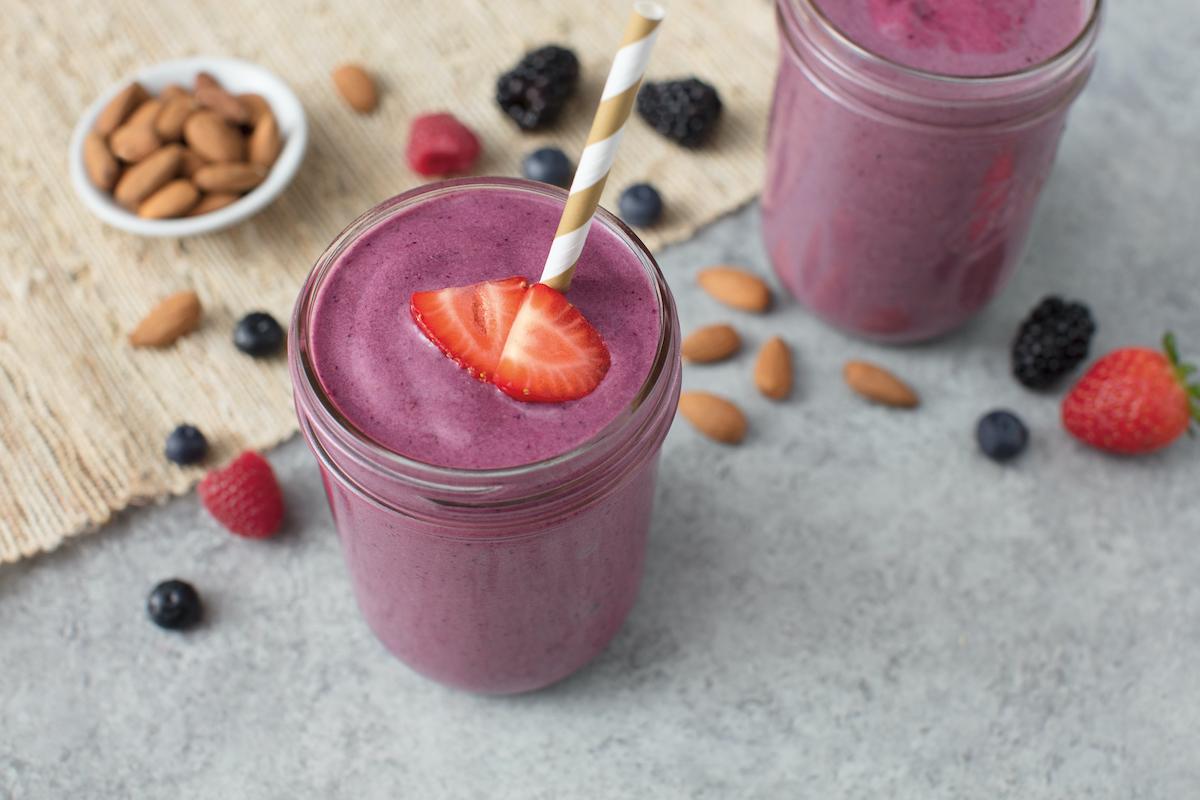 Why Choose Our Organic Açaí Smoothie Cubes? 
Organic Açaí Smoothie Cubes are created with convenience, taste, and nutrition in mind. A blend of exotic Açaí and Mango make an appealing smoothie recipe, but also includes prebiotics for gut health and digestion.SAMBAZON's Açaí is Fair Trade, organically-grown, ethically sourced - making it the deliciously right choice.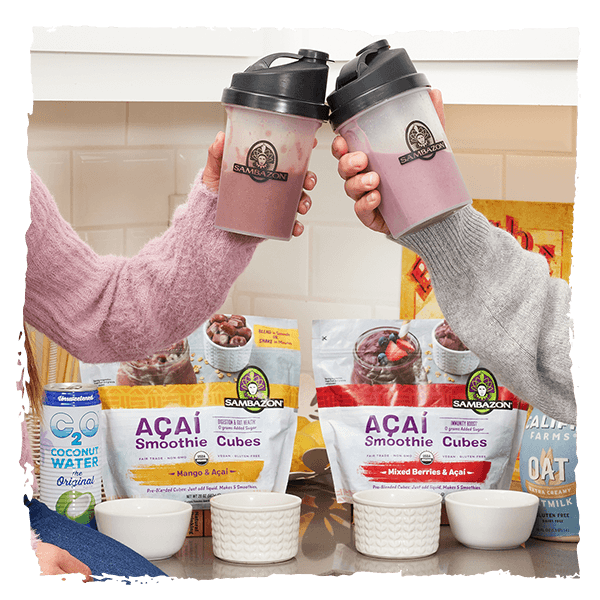 Looking for the best smoothie hack? 
These Açaí Smoothie Cubes simplify the smoothie-making process without losing the flavor! No blender? No problem! It's as easy as 1, 2, 3: 
1. Pour your favorite coconut water
2. Thaw Mango & Açaí Smoothie cubes for 20-30 minutes 
3. Shake your shaker cup and there you have it: an easier smoothie routine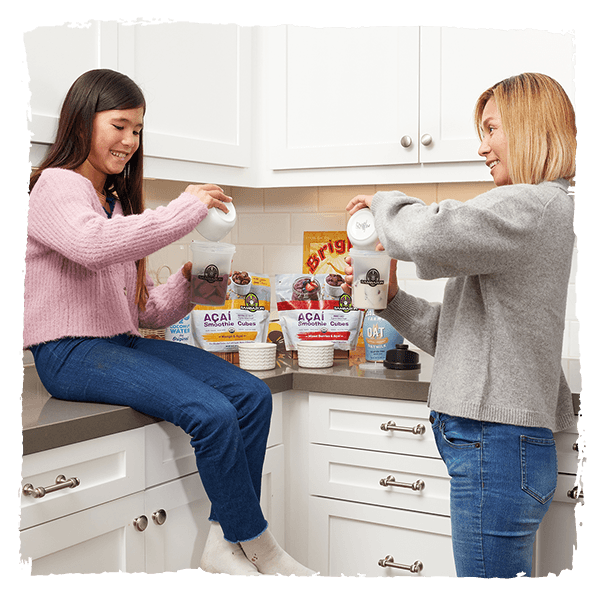 What's the best kid-friendly smoothie?
Involving the kids in smoothie-making is a fun experience, but blending isn't always ideal for young ones. Smoothie Cubes remove the blender from the equation and allow kids to enjoy shaking the frozen cubes into delicious smoothies. Parents will love the nutrition benefits and no added sugar, and the kids will love the delicious fruit combinations.