Açaí Banana Date Shake Recipe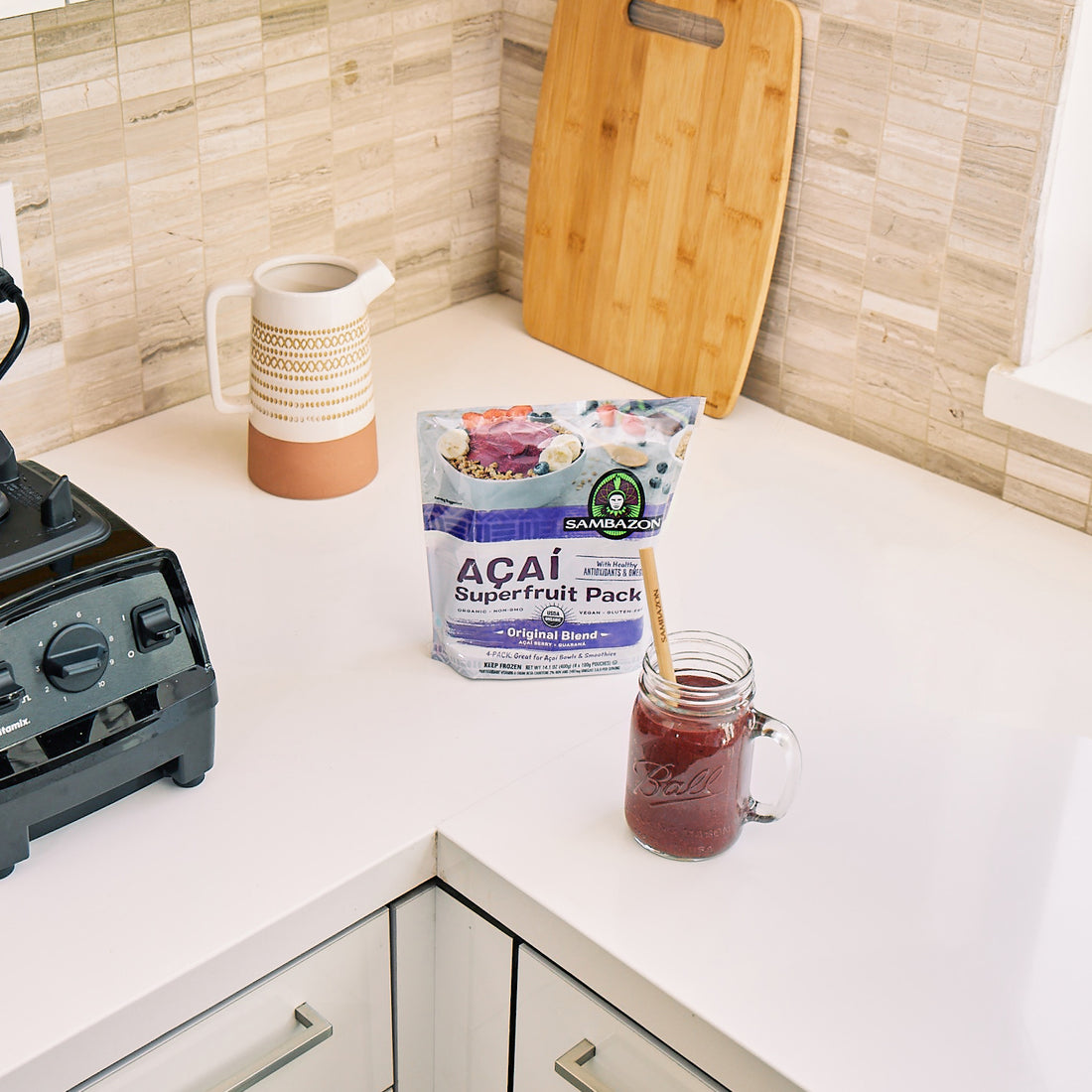 Ingredients
Blend

1 Packet Sambazon Açaí Original Blend Superfruit Packs
2 oz Dates Chopped
4 oz Oat Milk
1t Date Syrup (Brown Rice Syrup or Agave Syrup)
½ ea Frozen Banana
1t Powdered Peanut Butter
Preparation
First, blend Chopped Dates, Oat Milk and Powdered Peanut Butter until very smooth. Those Dates like to stay chunky, keep blending if needed. When ingredients are smooth, add frozen Banana and Açaí to blender. Blend until smooth and enjoy this banana date shake. Sweeeeeet and delicious.
Together we Açaí
Get recipes, tips, and inspiration delivered to your inbox.
Comments
(0 Comments)
Please note, comments need to be approved before they are published.