Earth and Sun Smoothie Recipe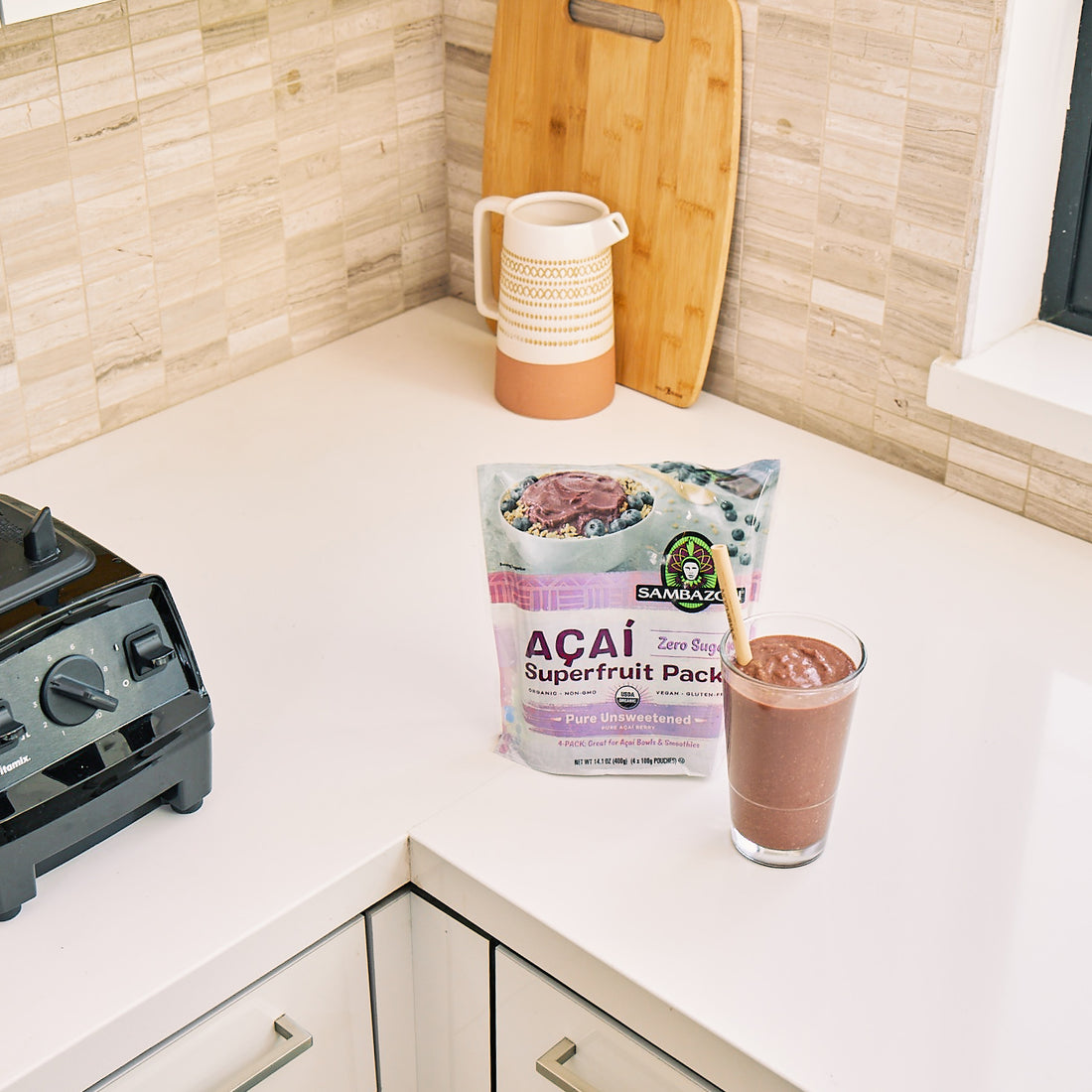 Ingredients
Blend

1 Packet SAMBAZON Açaí Pure Unsweetened Superfruit Packs
3 oz Carrot Juice
3 oz Orange Juice
1t Fresh Ginger Juice (add more if that is what you like)
½ ea Banana Frozen
Preparation
Blend all ingredients until smooth. Earthy from Carrots and sweet from Orange, this smoothie brings together roots and fruits. Make the zest as strong as desired by grating fresh Ginger and squeezing it in your hand to get fresh Ginger juice. Start with a teaspoon and go from there.
Together we Açaí
Get recipes, tips, and inspiration delivered to your inbox.
Comments
(0 Comments)
Please note, comments need to be approved before they are published.