Peanut Butter Honey Time Açaí Bowl Recipe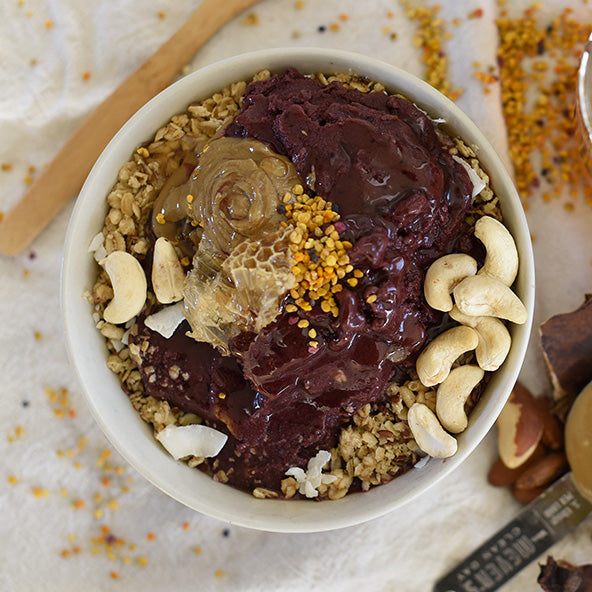 Ingredients
2 Sambazon Original or Pure Superfruit Packs (depending on sweetness)

1 Banana
¼ - ½ c Non-Dairy Milk
A Big Scoop of Your
Favorite Nut Butter
1 tbsp Raw Honey
½ c Frozen Mixed Berries. Toppings: Granola
Scoop of Nut Butter
Fresh Fruit
Sliced Fresh Bananas.
Preparation
In a blender, put all ingredients but your Sambazon Superfruit Packs (consider using one Original and one Pure if you want to control the sweetness levels a little bit more). Blend until smooth.
Cut your Superfruit Packs in half or cut the top off, break into your blender and blend until thick and smooth.
Pour into a bowl, add granola and toppings (including another healthy scoop of nut butter), and enjoy your peanut butter acai bow!
Sambazon's Peanut Butter Power Acai bowl recipe is a delicious way to blend peanut butter with nutrition-packed acai. Check out the bowl recipe here!
Together we Açaí
Get recipes, tips, and inspiration delivered to your inbox
Comments
(0 Comments)
Please note, comments need to be approved before they are published.