Blueberry Açaí Frozen Smoothie Pops
Store Locator
8 pops per box
A refreshing blend of exotic Açaí and classic blueberry in an easy to enjoy frozen dairy-free pop.
A healthy low-calorie frozen treat with no sugar added.
With antioxidants † & electrolytes *
25 calories and 4 grams of sugar per serving (2 Pops)
† Antioxidant Vitamin C 20% RDV
* From Potassium 2% RDV Per Serving

Ingredients

ORGANIC APPLE JUICE*, ORGANIC BLUEBERRY PUREE, ORGANIC COCONUT WATER*, ORGANIC POMEGRANATE JUICE*, ORGANIC FAIR TRADE CLARIFIED AÇAÍ JUICE CONCENTRATE, ORGANIC ACEROLA JUICE*, ORGANIC & NATURAL FLAVORS, ORGANIC LOCUST BEAN GUM, ORGANIC GUAR GUM, CITRIC ACID. *Made from Organic Concentrate with filtered water added.
Nutrition Facts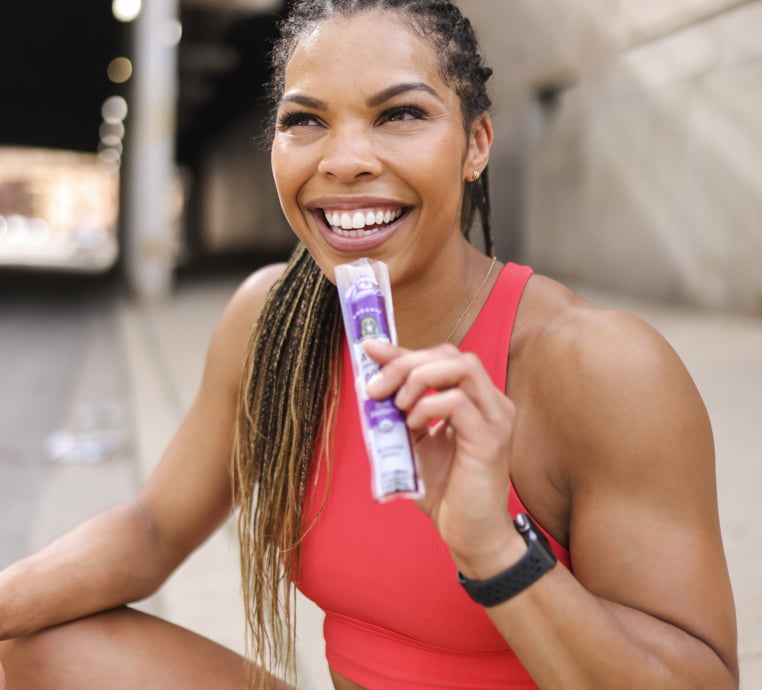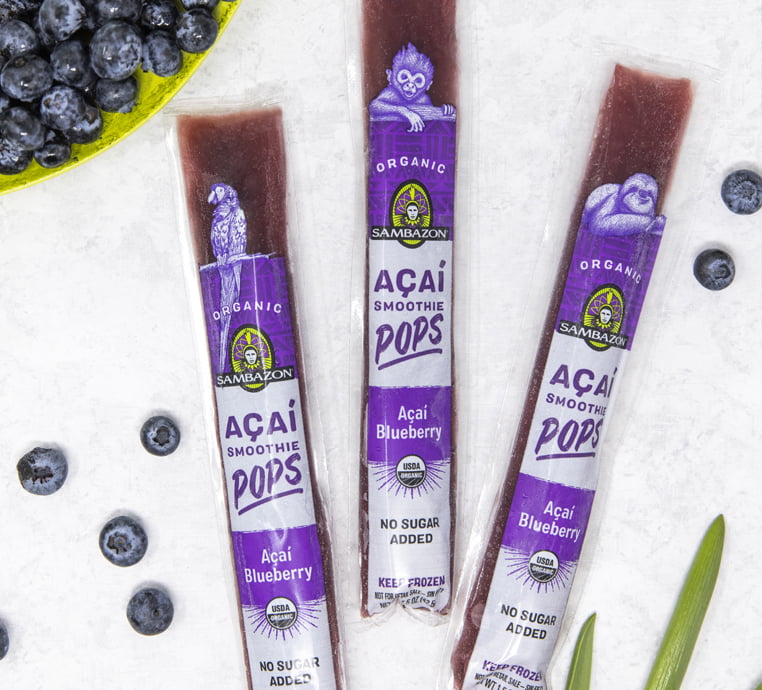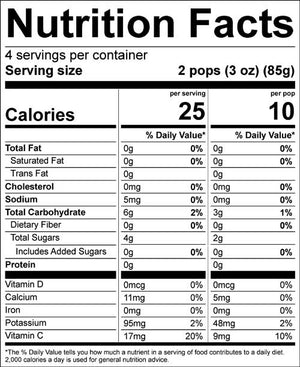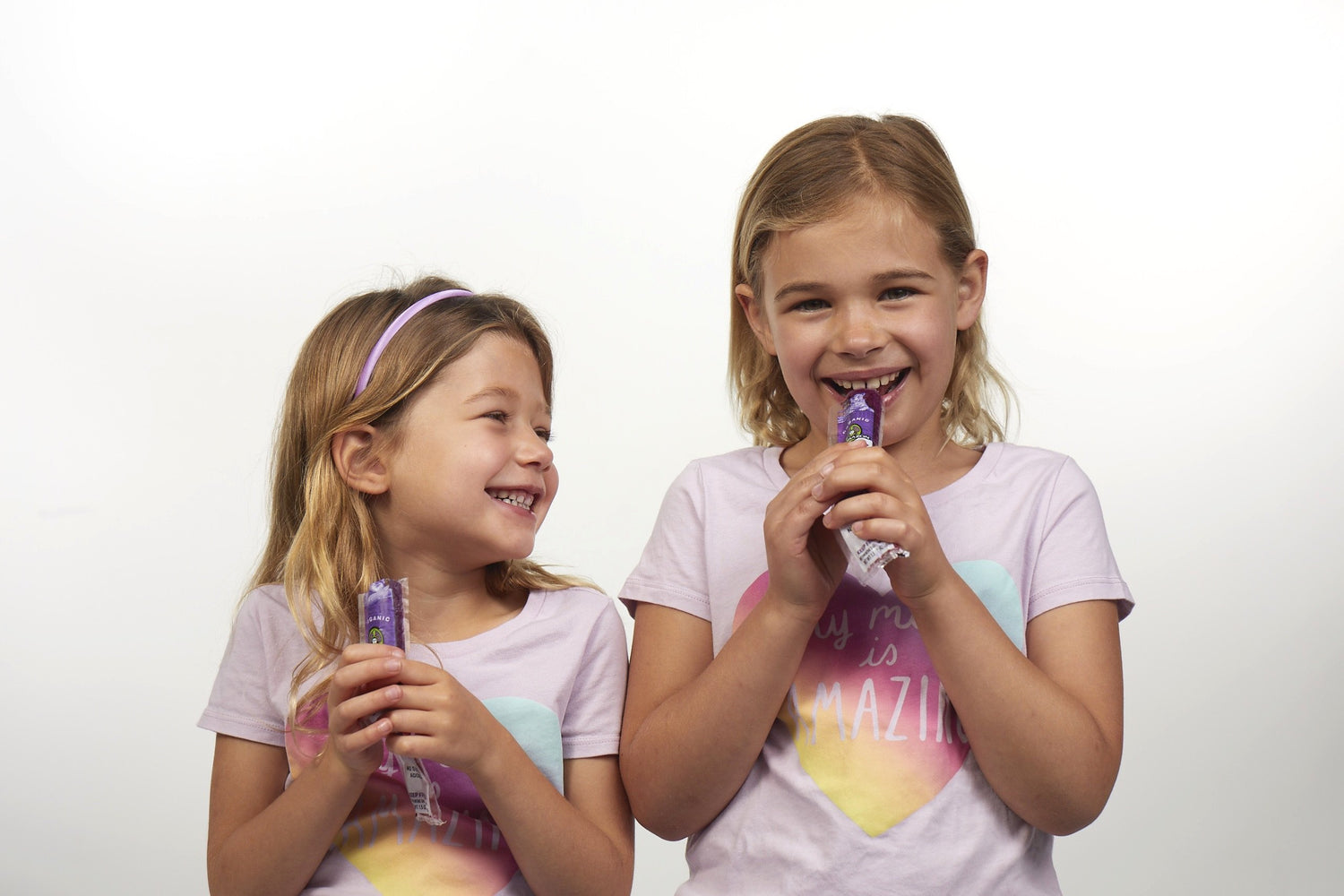 Why Choose Our Blueberry Açaí Pops?
Blueberry Acai Popsicles are a refreshing blend of Acai and blueberry in an easy to enjoy, low-calorie frozen popsicle. This vegan blueberry dessert is the best Açaí pop you can get your hands on!Eat good and feel better with our smoothie popsicles; our Açaí is Fair Trade, organically-grown, and ethically sourced. Each bite is extra delicious when you know that it's the highest-quality Açaí on the market!
Where to Buy Our Blueberry Açaí Smoothie Pops
There's no need to trek to the Amazon. A selection of our Açaí product assortment can be found at any major retailer, including Costco, Whole Foods Market, Target, Safeway, Publix, Kroger, and Albertsons. Stock up and Discover the Delicious Powers of Açaí!
Find A Store Near you